As more people get vaccinated and travel restrictions ease, out-of-the-office workers such as freelancers, entrepreneurs, and remote employees are slowly feeling more confident about taking their jobs out of the house. In fact, the global co-working space market is expected to increase to $8.14 billion by the end of the year, and eventually $13 billion in 2025.
After all, at home, there are plenty of distractions, from the proximity of your bed to the noise created by the other people who live in the building. A study published in the Journal of Facilities Management also found that co-working spaces and cafes provide a more productive atmosphere, as you're constantly surrounded by people who are also working.
Meanwhile, in the year or so that quarantine kept us at home, technology continued to improve. As a result, there's now a new host of gadgets and smart devices that are more geared for the on-the-go worker than ever before. Here are 6 that you just might find yourself relying on.
A smartphone geared for productivity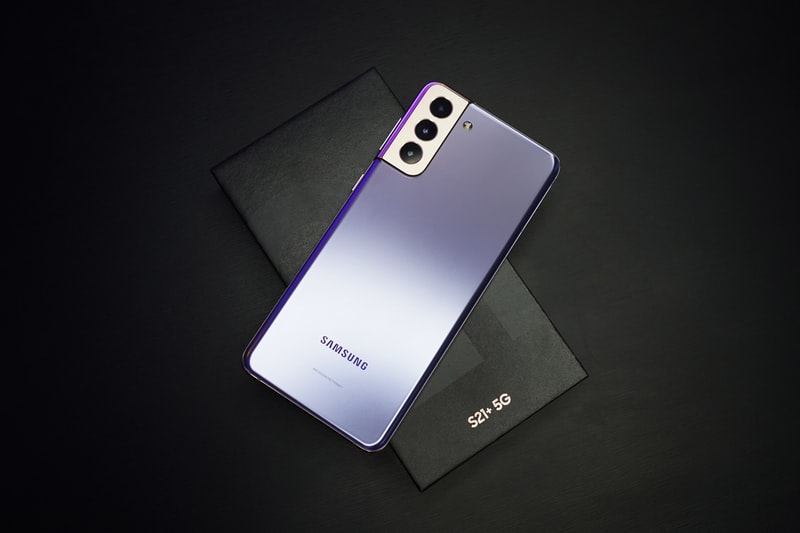 Not all smartphones are created equal. Some are better designed for productivity than others. An ideal business phone should have a long-lasting battery and an expansive screen, support a wide range of functions, as well as be invulnerable to data breaches.
Take the Samsung Galaxy Note 20 Ultra 5G, for example. The latest in Samsung's Note series has a large, high-resolution, 7-inch screen, can take crisp images, and has storage that can be expanded up to 1TB. It's also 5G-compatible and can be continuously used for over 10 hours. Most notably, however, it comes with the multifunctional S-Pen, which can do everything from writing notes to even acting as a remote when you're presenting a slide deck to a big group, such as your employees or team members.
A powerful, lightweight laptop
For workers on the go, the best types of laptop for you are the powerful, yet extremely lightweight laptops. For instance, insanely light 'ultraportable' laptops, like the Dell XPS 13 9305, are designed for mobility. There are also hybrid models, like the HP Elite Dragonfly, that act as a tablet and laptop in one. However, they can be expensive and have less processing power than you require.
You can also opt for the classic MacBook Air, which you can get in most places for under $500. Weighing in at just under 2kg, it can accommodate up to an Intel i7 processor, giving you all the power you need in a sleek package perfect for going out and about.


A no-fuss, robust tablet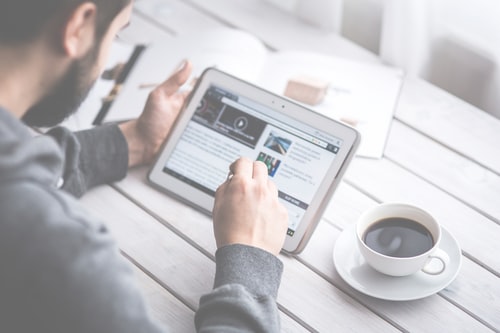 If you don't want to lug an entire laptop around, though, tablets are your best friend. On top of being easier to carry, they're often times cheaper than laptops and have the specs to compete. Aside from the iPad, which may be the first tablet that comes to mind, other models are catching up and even surpassing it when it comes to performing desktop-grade tasks. The Microsoft Surface Pro, for example, functions as a full Windows 10 computer while giving you all the benefits of a business tablet (such as portability).
A multifunctional, hands-free smartwatch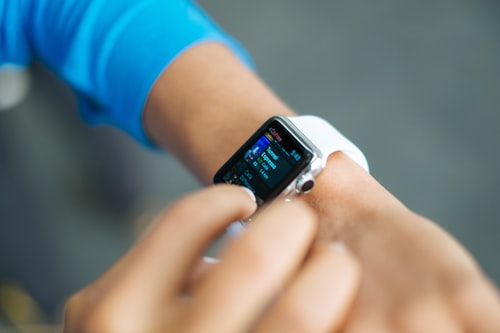 If you want to go even more portable, however, wearable tech is the way to go. With a smartwatch, you won't even need to take out your phone for most things. It's GPS-enabled, receives calls and texts, facilitates mobile payments, and even monitors your health. Aside from a step counter, some models will even have a "Sedentary Reminder" feature, too, gently nudging you to move every few minutes
All these features are possible thanks to the printed circuit boards or PCBs that power them. These PCBs are high in density, which means that more components can be fitted, even on small chips like that of a smartwatch. Now, the smartwatch can do as much as a personal computer could 20 years ago.
There's even a wealth of models for you to choose from, including Fitbits, Apple Watches, and Samsung Galaxy Watches. Even Huawei has come out with the highly stylish GT 20 Pro whose battery life lasts for over two weeks.
A pair of noise-canceling headphones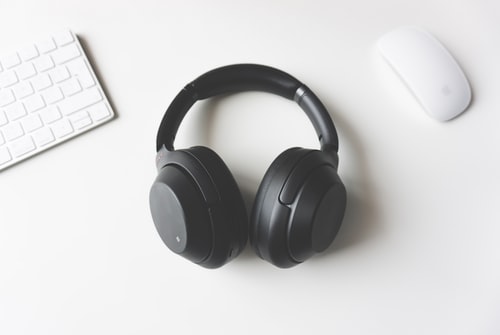 If you frequent coffee shops or co-working spaces and find yourself easily distracted by the conversation over at the next table, a pair of noise-canceling headphones are for you.
A pair from trusted brands like Bose can provide you with noise blockage, preserving your laser-sharp focus on your work. This technology uses tiny microphones that create sound waves the exact opposite of those in your surroundings, which helps cancel them out. Some headphones even come with smart features like access to voice assistants and the ability to answer or reject calls.
A handy pocket printer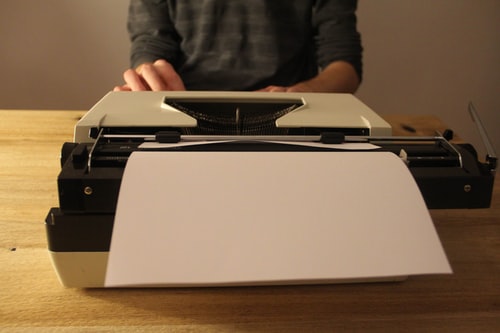 If you're in a rush and need to get something printed in a pinch, you'll find a portable printer very useful. With batteries that aren't bulky yet pack a punch, these printers can sit snugly in the backseat of your car while printing out crisp text and images, be they colored or black-and-white.
Models like the Canon Pixma iP110 have 5 ink cartridges for great image reproduction, but it's not as quiet as the HP Officejet 200 or as small as the Brother PocketJet PJ-773.
Modern business professional has countless options to enhance their work-life outside of the house. Go browse your options — and let yourself be pleasantly surprised by what you find.