It's not hard to buy computers in bulk for a business. There are tons of reputable vendors out there who are offering computers with just one click.
But sometimes, businesses don't have time to explore which computers could be the best choice for them.
While purchasing computers for business, many questions arise to mind.
For example, do you need laptops or desktop computers? Should you buy used computers for business or not? Which brands or models are suitable for you?
A least, those should be high-performing and cost-effective for your business.
And the last important one is, where can you buy computers in bulk?
We have answered all the questions and tried to solve all your problems for your bulk purchase here.
Top Pick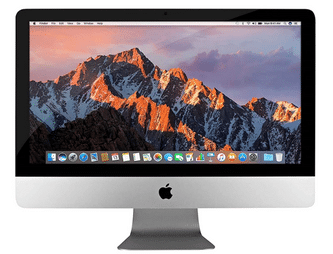 Apple iMac 21.5in 2.7GHz Core i5
Durable and Cheap (Available for Bulk Purchase)
Apple computers are one of the most loved and appreciated computers.

We have picked one that's highly appreciated, cost-effective, and great for business tasks, like using cloud-based apps and other desktop software.
Desktops or laptops for business?
Desktop computers and laptops both have significance in business. For example, if you want to purchase for office employees, you should buy desktop computers. If the employee has remote duties, you should buy them laptops.
A business can offer laptops to office employees. Still, comparatively, desktop computers are more durable and cost-effective so, at least, my suggestions are to choose desktop computers for your business.
No worries, if you are still inclined to laptops, our choice will make your day.
Should you buy used computers or not?
Second-hand computers are way cheaper than new ones. If you are starting a new business, you should buy used cheap computers to meet your budget.
Secondly, If you are already in business for a long, and you are starting a new branch, or a franchise, it's better to pick the new ones.
The reason is that people already recognize you as a brand, and they might have some reasonable expectations from your brand.
Moreover, when you expand your business, you must have the guts to get your money back.
Now let's move forward to some of the best business laptops and desktops available for bulk purchase.
Frankly speaking, before finalizing computers for your bulk purchase, we consulted with many companies and organizations. And we picked the ones that could meet any company requirements in general.
However, when buying a couple of computers for your technical department, you must spend a little more exploring it.
For instance, which software and apps you will run, how many monitors you will attach, and which ports do you need to run your business smoothly?
Although, we have kept everything in mind if you are curious to learn how to buy the right computer, here is the guide for buying a buying computer for your technical staff.
Before we share some of our best deals. Here is the last thing to share with you.
Should you buy computers from Amazon?
When you are clear about which computers are suitable for you. The next big thing is from where you should your computers.
When it comes to buying computers in bulk for business, it becomes hectic.
You can't go to the market, check every machine, and bring it to your location. And if it's faulty, returning your machine will create trouble.
Amazon does everything for you.
Amazon checks each product for you and gives a 90-day money-back guarantee. The shipment is not your problem, they will provide you at your door step.
If it's not what the vendor presented, or it's faulty, you can return it and get a full refund.
So buying computers form Amazon is a great choice, that's why we have selected items from Aamzon.
Now let's move forward to some of the best business computers for bulk purchase.
Dell 9020 PC Desktop Computer (All-in-one)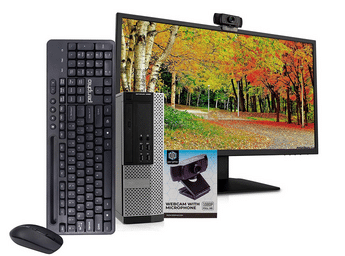 Dell computers are widely used for businesses. So this could be a great opportunity, buy these cheap dell computers in bulk for your business before the deal ends.
Specifications
CPU model: i5
Memory: 16GB RAM
Storage: 512 SSD
Screen size: 23.6″
OS: Windows 10 pro
Webcam: 1080p Periphio
Periphio Wireless Keyboard & Mouse
New 16GB Flash Drive, WiFi
Review
Dell 9020 PC Desktop (All-in-one) is one of the best affordable business computers to start with.
Dell 9020 PC desktop has some great features that are enough to run any apps on your machine. For instance, 16GB RAM will help you open tons of tabs along with your business apps like Zoom.
Being more specific to Zoom meetings and video conferencing, it has a great camera to keep you confident in online meetings.
You can hold meetings and give powerful presentations on your 23.6 inches large screen. 24 inches screen is big enough to show clear screens of many participants.
Secondly, it has a fast 512 SSD storage where you can store huge data.
There are many great features that we have mentioned above. And the great thing about this business computer is that it's available at very affordable prices.
Note: Click the " Buy The Best Deal" and select the number of items for your bulk purchase. You can choose up to 30 for each purchase.
Apple iMac 21.5in 2.7GHz Core i5 (refurbished)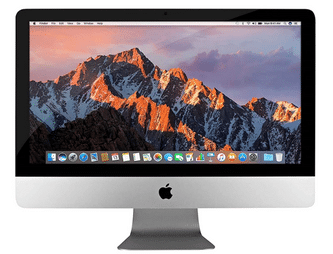 Here is another great deal for Apple lovers. In this case old is gold.
Specifications iMac (refurbished)
Type: All in one
Processor: core i5
Screen size: 21.5
Memory: 8GB
Storage: 1TB
We got a great deal of cheap iMac for your business. Grab it before it ends.
Review
Over 80% of enterprises use Apple computers.
Research proved that investing in Apple machines pays off.
It can be due to high-quality machinery, beautiful design, or matchless features. It's true that none of the companies can beat Apple products at least in near future.
The only problem with Apple machinery is that it's expensive.
But this problem can't let you stop buying an Apple computer. Because we have found a great deal for you.
It's a used All-in-one Apple computer that has amazing features.
Whether you are starting a retail business or online business, this all-in-one Apple computer will never you down at work.
Which brand is for you?
HP, Dell, and Dell are all great brands. You can pick your favorite one.
In a survey, we found that many people prefer buying Apple for personal use. However, as Dell and HP are cost-effective and suitable for businesses, companies use other best gadgets.
However, the critical question is to pick a model that could meet your needs. And we have already done that for you.
Computers for business (new & bulk available)
A computer that's a high-performing and cost-effective business is the only suitable one for bulk purchases.
We have picked a reliable and durable computer for your business.
Dell XPS 8940 Tower Computer – business owners' choice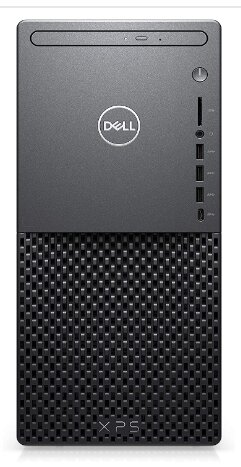 Dell XPS 8940 is one of the best computers for business use. It has some amazing features that can't let you stop from buying it for your business.
Specifications
Intel Core i7-11700
32GB DDR4 RAM
512GB SSD + 1TB HDD Storage
Intel UHD Graphics 750
Review
If you are looking for a brand new, affordable business computer with matchless features, Dell XPS 8940 has no alternative.
Other than a dedicated graphics card, this has no apparent drawback.
The process is of the latest technology, RAM is huge, and storage is giant.
Overall, Dell XPS 8940 business computer tower is a great pick and is widely used by small business owners.
If you want to explore more business computers, here is a list of the latest business computers.
Best Laptops for business (available in bulk)
For those wondering about buying laptops in bulk for business, we have some great lists to buy from.
Key points to buy computers in bulk for business
You might be in a hurry for your purchase, and you might reach any untrusted wholesaler for your deal. But it might give you a tough time.
That's why we picked the right ones for you, and if you want to make your bulk purchase your own, here are some guidelines to buy computers in bulk.
Where can I buy computers in bulk?
Amazon is the best place to buy laptops. You can also buy old used computers on Amazon, and we picked the best deals for you.