There are over 2 billion active users on Facebook. That means it's one of the essential social media platforms where you must tag your business. If your business is not on it, you're surely losing a great community to get a portion from. The other most important factor that can appeal you to tag your business on Facebook is that it's literally free.
Most people don't know how to tag a business on Facebook; that's why we are decided to help those with this in-depth guide. There are basically two ways to tag a business on Facebook.
Tag your business on Facebook as a Page
Create a shop on Facebook to tag your products
We will discuss both separately.
Tag a business on Facebook as a page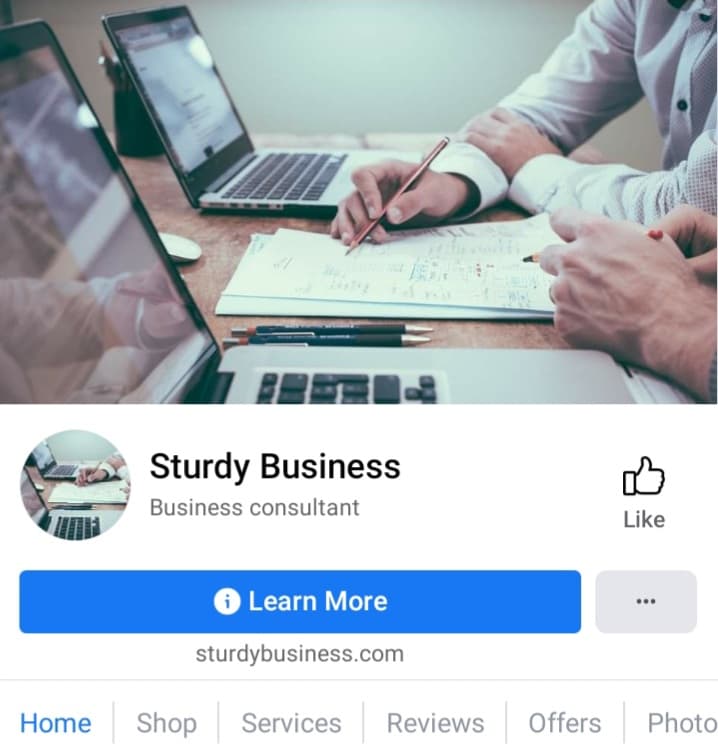 It's one of the biggest opportunities to create a Facebook with your business name and link back to your business. And you can do it easily with the following steps.
Just keep in mind that before starting anything, you will require an account on Facebook. So if you don't already have, then you should create it. It's simple and easy.
Visit Facebook.com
Click "Create New Account"
Put your details in the available fields. Like, name, DoB, email or phone number, etc.
Click on "Sign-up"
It's great to add a picture to your profile and all other basic details. Later on, you can add friends and fellows as your friends on this profile, but it's far better if you keep your this account only for business. Because you can use it as a source to grow your Facebook page – that we will explain below.
Once you have a Facebook account, you can create your Facebook page easily.
If you have a Facebook account, then login to it and follow the following steps to create a Facebook page for your business.
Click here to create your Facebook page.
Add your business information. Name, category and description.
Click on Create page.
Click on Save. It will redirect you to your new business page.
Now update your cover photo and profile picture.
Click on "Add a button" to tag your business link on your Facebook page.
On the left side tab menu, click on, Edit Page info.
You can add your business details, keep your business name as your username, add your services, location, contact details, and many other details.
You are done. You have tagged your business on Facebook.
Even after tagging your business on Facebook, it's useless until you don't get an audience on it. So after the second method, we shall briefly explain how to promote Facebook Page to get an audience free or paid.
Create a shop on Facebook to tag your products
It's another best method to tag your business on Facebook. Basically, this largest social media platform has introduced a new feature to tag your products on your page. And it's free.
You can tag your products and people could buy from it. Facebook will make your payments to your given bank details.
If you want to avail this feature, then follow the following steps.
On your page, just under your business name, there is an option of more. Click on it, and click on "Shop" in the given menu.
Agree to their terms. And click "Continue".
You have two options, either to sell directly on your page or lead your audience to your website for buying.
Click on any of those – whichever is suitable for you. Let's say you want to grab the audience to your website.
Select your currency and click "Save".
Click on "Add product".
Choose one photo or video for your product. (Consider adding only one).
Add all the details about the product, Name, Price, Description, Checkout URL, and Product Condition.
Click on 'Add product' to save it.
The product is now available on your page and can tag that product on your page easily.
Tagging your products on your page
It's now easy to tag your products that have added on your shop on your page.
Follow the following steps for understanding.
Go to your page.
Click on "Create Post".
Click on "…" and then click on Tag products.
Add a photo or video to tag your product.
Click on your photo to tag your product.
Tag your product and save it.
Click on "Post"
You have successfully tagged your product on your Facebook page.
The post will go to your audience to make their mind.
Bonus tip: promote your business on Facebook
Creating a Facebook page or building a Facebook shop is not enough. Because it's all worthless unless you find you reach your clients.
Reaching the right audience requires promotion. You can promote your page either free or pay for it. If you have a budget for Facebook ads and an expert who can get your page in front of the right people, it will take a moment to reach the right audience.
But if you don't have a budget or under budget, you want to utilize free resources to promote your business, then these are free methods to promote your page on this platform.
Start with your profile
The profile you had created earlier can be your first tool to promote your page.
Join relevant groups, reach the right audience, talk to them and add them to your friends.
Find your competitor's page, check who has liked the page, and add them your friends. You can add up to 5000 friends.
When you have friends, share your page on your profile and ask your friends to share it. It will build a chain and even get your sales.
Join groups with your page
Facebook allows people to join groups as a business. It's a great opportunity to reach the right audience as a company.
Join as many groups as you could, but never spam on it. Be helpful, try to solve others' problems for free, and tag your business only when they trust you.
These methods will surely take time, but both are free methods to reach the right audience. If you don't want to wait then surely, you should consider investing in it.
Share if you enjoyed reading it!