When it comes to buying business computers, we always need guidance. So that we get the right machines to meet all business tasks and not overspend on them, isn't it so?
But before that, you should make sure to seek guidance from the right person.
For instance, if someone has not tasted something, they can never tell you the actual taste of that thing.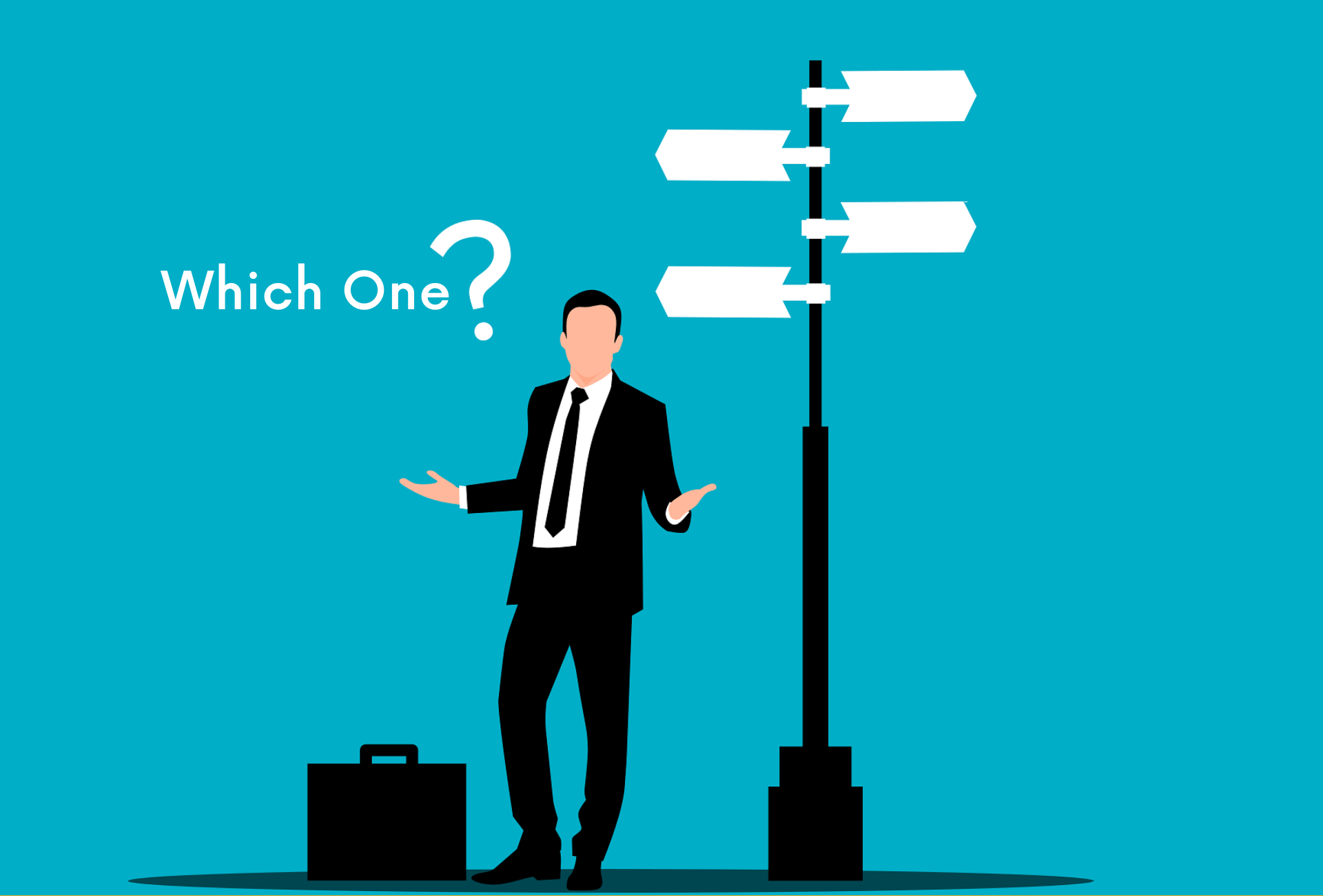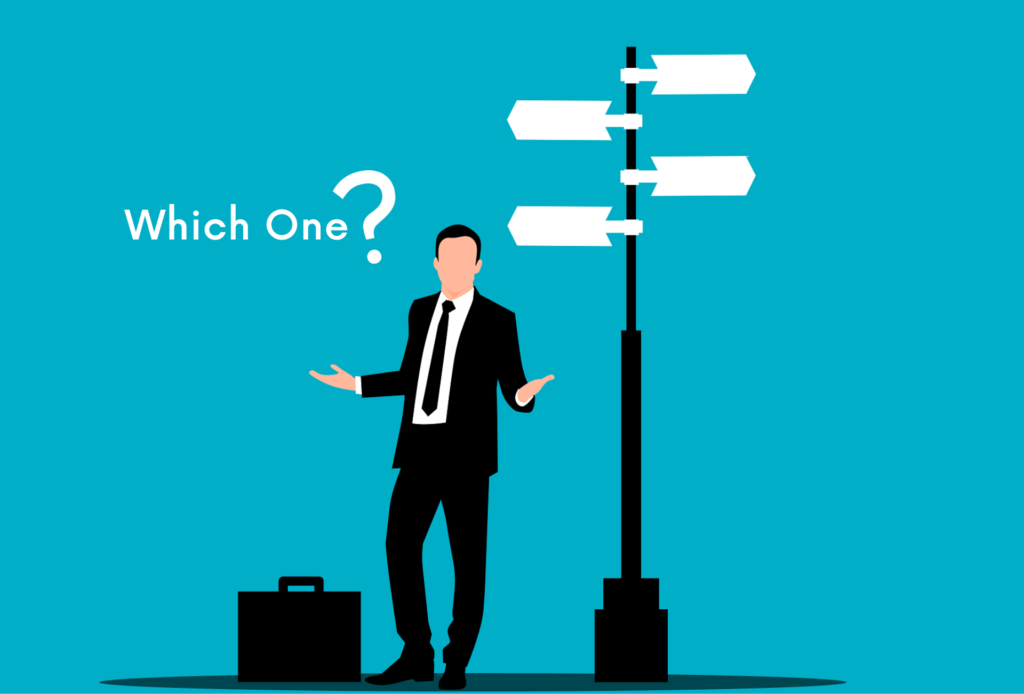 The same is everywhere.
So if someone is not doing business, managing teams, using SaaS and CRMs, not doing tough multitasking on 2 or 3 monitors, or doesn't know how it feels when you are not productive just because of your computer, they can never guide you for a business machine.
As I started my business, I realized that a business person's mindset is totally different from an employee's or freelancer's mindset.
I never realized this when I had a blogger or freelancer mindset.
A business person wants to save time, be productive, get things done at a fast pace, and never be stuck at something due to machines.
So he wouldn't mind paying a few bucks extra for a valuable machine because he understands its ROI will be huge.
But it doesn't mean they want to overkill.
Business owners prefer a win-win situation.
That's why, being a business owner, I thought of writing a comprehensive business computer buying guide. It will help any business owner to buy the right computer.
Let's answer every question that might arise in your mind while buying a business computer.
Business computer vs. Home computer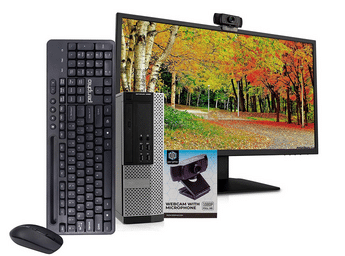 If you already have a home computer and are unsure what's the difference between a business and a personal computer. Here is the difference:
A business computer has some extra features and high specifications and is more reliable for continuous use and security.
For instance, a business computer should have some extra ports required at work and high specifications, including RAM and processor, to efficiently run technical software.
It should also be inherently secure, guarding against stealing, hacking, and other unethical activities.
These features are not necessarily essential for a home PC.
Desktop vs. laptop


What type of computer you should choose for your business is an important thing to consider because it directly impacts productivity.
I use both a desktop and a laptop in my different offices, so I feel the desktop gets the edge of a separate monitor. You can adjust it for your height and comfort. But that's not the case with laptops.
That's why most corporates use desktops for their employees.
However, it's not the only factor in picking a desktop for your business. Your work might have a different scenario.
You might have a small office, or you have a remote or hybrid team, but you might not need to use the machine aggressively; for instance, if you are a customer care service provider, you should prefer using a powerful laptop because it will save you space and there is less labor job on the computer involved.
So here is my recommendation.
Suppose a labor job is involved, for instance, typing, editing, outreaches, etc. You should buy desktops. Even if it's a small office, you can purchase compact PCs.
Otherwise, you should buy laptops, especially for seniors, managers, and CEOs.
If you want to dig deep, you can read our article, which is better for small business laptop or desktop?
Specs required for business computers
Once you are clear about the type of computer, the next big thing is specifications.
At least, you must know the minimum specifications required to run your business tasks effectively.
Here is what you must know about the specs of a business computer.
As technical jobs are tough and require more computing power than routine business jobs, I have added minimum requirements for technical and routine office work separately.
Processor:
The processor, also known as the CPU, plays the primary role in a computer. It decides how quickly your machine will process the data to deliver output.
It means it makes a computer fast.
So you should consider buying a powerful processor for high performance and speed.
If you need a machine for technical jobs like coding (i.e., App development, web development, programming), video editing, or graphics designing. In that case, you must have an 8th Generation Intel i7 or higher processor or AMD Ryzen 5000 series processor.
If you need a machine for routine office jobs like spreadsheets, emails, CRMs, and meetings apps, you must have an Intel core i5, i7, i9 with 2.5Ghz or greater AMD: Ryzen 5, 7, 9, or greater.
If you want to learn more about processors, we have an ultimate guide to choosing the best business machine processor.
RAM (memory):
RAM is another significant factor when choosing a business computer because it decides how fast a computer will handle multitasking.
For instance, a computer with 2GB RAM can't handle opening tons of tabs on different browsers, a video call with your team, and using the team's machines with remote access, but you can easily with it an 8GB DDR4 RAM or higher.
As multitasking is an integral part of business, so while building your computer, you should prioritize a powerful RAM.
If you are building your computer for technical jobs, you must have 16GB DDR4 or higher. The best is to use 32GB or 64GB RAM.
But if it's routine office work, you can start with 8GB DDR4 RAM. Ideally, it should be 16GB.
Storage:
Storage is the space where you keep your data. So it depends on how much data you want to keep on your machine.
My web designing team handling huge clients' data requires at least 2TB storage, but the other teams using cloud services work on 256 SSD computers.
You can also follow the same for your business.
Display:
A display, including screen size and graphics quality, plays a significant role in productivity and dealing with different business tasks.
For many technical jobs, you need big screens like 27 to 32-inch monitors. On the other hand, I am very okay with my 15.6″ inch screen with 1080p for my SEO, copywriting services, managing teams, and dealing with clients.
Brand/OS
It's all up to you to choose the right brand for you. All popular laptop brands are equally good. For instance, I have an HP laptop, a Dell laptop, and a Dell desktop.
I love working on all fast machines. I just want the machine to be faster than my fingers.
My Dell laptop has a numeric keyboard, and I can still use both effectively.
A numeric keyboard doesn't influence your productivity, but you don't need one if you don't play with numbers.
Regarding operating system (OS), if you go through the debate, Mac vs. Windows you will realize that both are equally good. But Windows is considered a standard work OS.
Battery timing, Camera, and other specs
Battery timing, camera quality, different ports, Bluetooth, and WiFi are additional specs you must focus on while building your computer.
You are definitely going to use all of them over time.
If these features cost a little more, don't hesitate to invest in the right thing.
Upgradability:
Businesses often replace or upgrade computers depending on business needs.
So buying a business computer that you can't upgrade is never a good idea. Keep upgradability as an essential feature.
Summing up all specs:
If we sum up all specs, here is how a business computer should be.
Here are the minimum specs requirements for technical jobs like app development, software development, trading, video editing, graphic designing, and programming.
Processor: 8th Generation Intel ® i7 processor or higher or AMD Ryzen™ 5000 series processor or higher
RAM: 16GB DDR4 or higher. The best is to use 32GB or 64GB RAM.
Storage: 2TB storage
Display: 27 to 32-inch screen with 1080p
Ports: Additional ports like HDMI Port
Bluetooth, WiFi
Windows 10 Pro
Here are the minimum specs requirements for routine office work, online conferences, CRMs, multitasking, bloggers, or freelancers working from home.
Processor: Intel core i5, i7, i9 with 2.5Ghz or greater AMD: Ryzen 5, 7, 9 or greater
RAM: 8GB DDR4 RAM or higher
Storage: 256 SSD
Display: 15.6″ inches screen with 1080p
Bluetooth, WiFi
Windows 10 pro
Recommendations for small business owners
Now, as you are clear about your needs.
Here are some best recommendations.
If you are looking for a desktop, there are tons of options depending on use and budget, so I have reviewed the best small business computers.
Secondly, if you have decided to buy laptops for your business, here are the best small business laptops.
Both lists have a wide range of computers that every business owner can easily buy and meet all business needs.
But if you need budget business laptops, the following lists are good to start.
Lastly, if you want to buy business computers in bulk, here is how you can buy business computers in bulk. If you also thinking about where to buy business computers then let me be clear. There are many platforms that offer you to buy business computers in bulk. You can buy from Office Depot, CDW, and Amazon. But Amazon offers competitive prices, a vast collection, and a 90-day money-back guarantee that you don't get anywhere else.