In this article, along with the Geebo review, we have explained everything you should understand to use Geebo and other similar sites safely.
It will take a while but it will make you better understand why and how people spam on such sites.
So along with the best answer if Geebo is a legit site or not, let us provide you with the right information that you need to use all ad posting sites.
Let's move forward to the main point.
No doubt, Geebo itself is one of the best-classified ad posting sites in the United States. But sadly, thousands of buyers and sellers are scammed on Geebo each year.
So even answering the question "is Geebo legit?" with yes can't keep you safe on the site unless you learn how scammers scam innocent people on such websites.
Keeping yourself safe on such websites is crucial because sometimes it has become dangerous to deal with classified ad posting sites.
There are a couple of other things that you must understand to keep your sale or purchase safe on such sites. We have explained everything to protect your money and your identity.
Say you are one of those who want to buy or sell stuff, are looking for jobs or apartments or vehicles, or want to post ads. How shall you verify if the available ad or job is real or a scam? And a buyer can scam you on your ad?
Once you learn all the things we shared, you will sooner realize what happens on such sites and how you will keep yourself safe.
So along with your question, is Geebo legit we have answered the following questions to make everything clear to you.
Why fake listings are created?
How do scammers get their ads approved on Geebo?
How you can identify to avoid fake listings?
Geebo Brief Review: Why do people love Geebo?
Let's get started.
Is Geebo Reliable and Safe?
To make sure that something is legitimate and safe, we see who is behind that project. And how do they make money from it?
Greg Collier – an entrepreneur – started Geebo.com back in 2000. It was for promoting job listings and other services.
Sooner it became one of the top classified marketplaces in America.
There are many reasons behind its popularity. The three top reasons are; that it's free in most categories, is easy to navigate and post ads, and focuses more on user safety. Although, they charge cheap money for job posting promotions.
The website is pretty safe to use but sadly, still many scammers post fake listings and jobs and scam many innocent people on it.
It's not just a matter of Geebo. Even Facebook, Google, and LinkedIn couldn't stop fraudulent ads.
Here is the proof. This proof is actually an experiment done by a platform. They created a fake company, started advertising on Facebook and through Google Adwords, and never got caught.
In research, it's found that 17% of the listings are fake. So overall, any listing or ad listing you see anywhere around the internet has a 17% chance that it's fake.
So overall, Geebo itself is a legitimate website. But the jobs posted on the site can be fake.
Now let's move to the next very important question, is Geebo a reliable website?
As we have already discussed, Geebo itself is a legitimate website. Overall, it's reliable and trustworthy.
It's never reported that Geebo has ever compromised on user data without your consent. But as there are many fake jobs available on it. It's far better to learn how you can keep your purchase pretty safe.
Geebo also has a dedicated page to guide buyers and sellers to avoid scams. It's far better to read it before you buy or sell on Geebo.
Before we discuss how you can see if a listing is fake, let's see why people created fraudulent listings and what they do with buyers, sellers, or job seekers.
Why Fake Listings are Created?
It's important to know why people list fake items or post spam jobs on ad posting sites like Geebo.com.
There are two main reasons why people post fake listings.
Scam money
Identity theft/Personal information
Scam money: It's one of the top reasons for which all mess is created everywhere. According to ScamWatch, billions of dollars are scammed each year.
Identity theft: The other top reason behind posting fake listings or jobs is to take your personal information.
That information is used for many purposes. Sometimes it's dangerous, and sometimes it isn't pleasant.
For example, scammers take your information to use it for the following crimes they do.
Let's say they are not living in the United States, and they took all your information. Next time, they can pretend to be you to loot an innocent guy.
That's not over yet. Your information is sold to many companies and services to reach you through emails and other contact details you provide.
I received tons of promotional emails and messages. Someone has undoubtedly sold my information to them.
Although, some well-reputed companies also post fake jobs, and those aren't dangerous.
You might be thinking, why do companies post fake jobs?
There could be many reasons behind this. The top two among those reasons are to analyze which skills are trending to train their employees and keep CVs in their database so that whenever they need an alternate, they could reach you as soon as possible.
However, it isn't very worth giving your information to such people most of the time.
How Fake Ads are Listed on Geebo.com?
There are many advancements in technology, but it's not so advanced that a website could know if the listing or job posted is legit or spam.
It's not even possible for big giants like Google and Facebook to stop such listings. However, Google is taking steps to verify and make AdWords more reliable.
Well, the following are two main reasons that scammers create fake listings on Geebo.
Scammers use many advanced tools and invest a lot to get the most accurate information to post a job. For instance, if they exist outside America, they purchase information including real American citizens' names, addresses, driving licenses, and many other things so that they could pretend to be there.
They copy an original ad from another site and will post it.
Say it's an apartment available for rent. They will pick all the accurate information from a website and pretend to be the original poster of the ad on the new site.
In that case, quite hard to judge if the listing was fake and hence listed.
How to identify to avoid those jobs?
It's literally hard to be 100% sure if a listing is real.
However, it's been a long, and many researchers are working on it. Especially the companies that create tools to help people judge the information.
So we have some tips that one can use to see if the posted listing is real or fake.
Grammar mistakes: Companies and natives usually don't make grammatical mistakes. Check the title and description. If you find an obvious mistake, it's a sign to avoid it.
City spelling mistake: In research done in 2012, it was found that those who don't belong to a place misspell the city names.
Unusual offers: If a job offers huge benefits or an apartment at half of the original average rent, it must be a fake listing. So avoid it.
Check IP: Although many scammers invest a lot in getting exact location IPs, not all do. It's helpful to extract their IP from their ad or chat and use any free tool to know the location of that IP. If the location of the listing and the IP is different. It's suspicious.
Use a tool: There are a couple of tools to help you see if the listing is fake or legit. Say Maxmind is one of the most popular apps to protect you from fraud. It's better to use such tools before if you don't want to compromise on fraud.
Money: Once the scammers catch you, they will instantly start inquiring about money without other proceedings. Say they won't let you see the apartment but will ask for the money. It's a fake listing.
Cheque payments: Many scammers offer you cheque or credit card payments if you are a seller or a job seeker. Even they will pay you more for it. Then they will ask for a refund of the extra payment via wire transfer or any other means. Whether you send it or not, the cheque will surely bounce. So never receive in cheque or proceed only after clearance of cheque.
Shipment jobs: Many thieves post-shipment jobs on Geebo or other classified ads posting similar sites. They will send you the product, and ask you to ship it to their buyer. They can even ask you to pay for shipping charges. You will neither receive payment but also might get involved in a crime.
Geebo Brief Review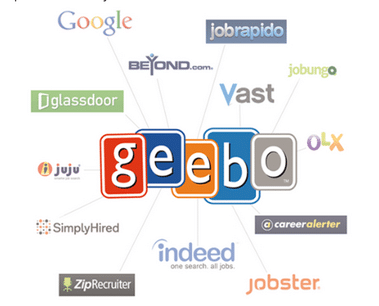 It's now clear that Geebo is a real and legit website. It's safe to buy from Geebo. Yet, the jobs listed on Geebo.com may not be real all the time.
You may not only get scammed but can get involved in criminal activities. So it's better to learn how to avoid those ads and securely protect your money and personal information.
Besides this, there are many reasons to love this website as a seller as well.
The top reason is that it's a free website site to post your listings other than jobs. If you want to post a job, it will cost a small amount to get your ad to appear in front of a vast audience.
They charge $75 per job post, and your ad will appear on the best possible available marketplaces, including local listings websites and social media sites.
This is how Geebo makes money to stay alive.