To help you understand why businesses are moving online, let's start with this crazy fact. In research, it's found that 88% of American buyers use online search before completing their purchase.
That means even if someone makes an in-store purchase or purchases online, 9 out of 10 buyers search online about the product.
It could be articles, reviews, videos, or any form of content that helps them decide depending on product nature.
For instance, if a user is looking for gadgets, he prefers reading reviews and learning about specifications. And when it's about decoration, he must be searching for designs on Pinterest. On the other hand, car buyers love to watch video content.
In short, whatever a buyer is purchasing, the buyer wants to get familiar with those products first and look for the best depending on online suggestions.
In this buying journey of a buyer, there is a great opportunity for businesses. Clever businesses give their best to catch that customer – sometimes for free, and sometimes they pay for it.
We will see how businesses grab those customers free and when do they pay to get that customer.
It's not over yet.
There are MANY other benefits of being online. For instance, it allows you to target the exact user, and it's even up to ten times cheaper than traditional ways of getting a customer.
Before we proceed to the great advantages of being online, let's see how businesses moved online rapidly in the following years.
Because of Covid-19 (Business Model Changed)
Covid-19 has been the worst ever crisis businesses ever met.
Many businesses met a temporary shut down. But sooner, business owners thought to leave the previous traditional model and think of advancements in business to compete with the crises.
It was essential for survival.
As a result, 70% of the surveyed businesses
adopted advancements, and in return, most of them earned even more profits than their targets. Only 36% who moved online were expecting lower profits.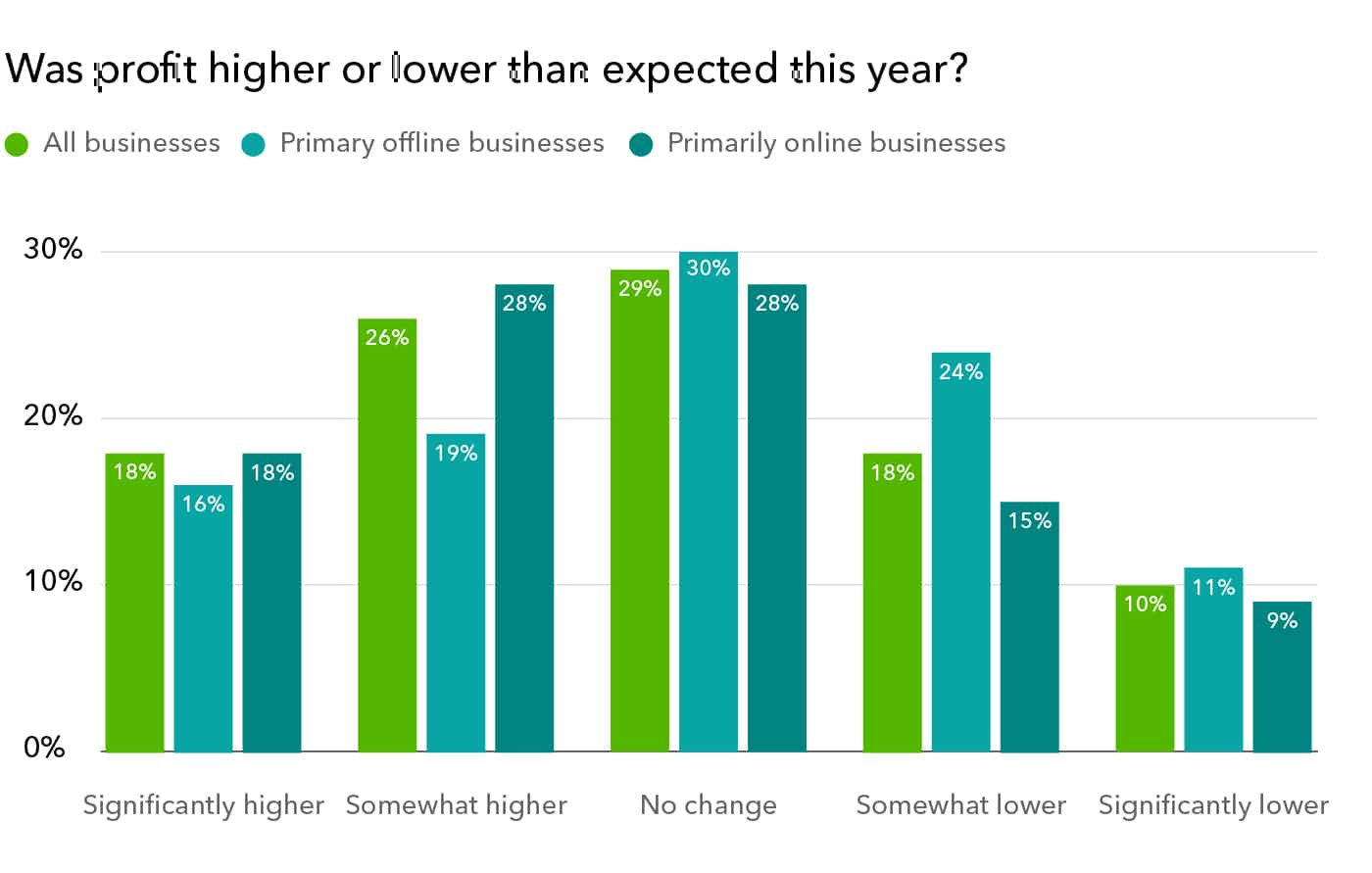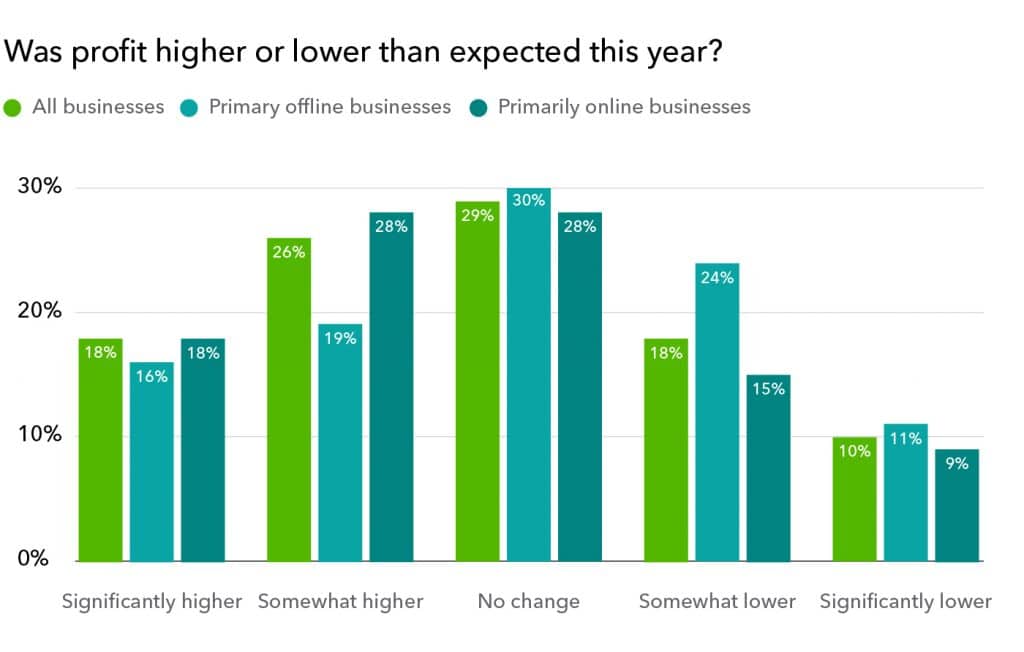 Companies realized that even though formal meetings were way more effective, they can still arrange meetings on Zoom.
The other surprising fact they found was that they could offer their employees remote work and get the same results.
Hence, it changed the complete business model.
As a result, businesses started moving online. In return, they met some amazing benefits that they never thought of it.
Let's also take a look at those amazing advantages of being online.
Many Times It's Free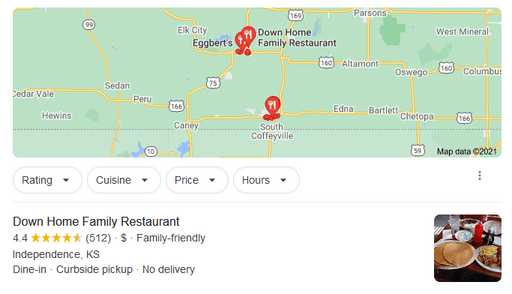 Being online doesn't cost you money every time.
You don't need a website. You don't invest in marketing like social media marketing (SMM), search engine marketing (SEM), or anything that costs you money.
There are dozens of free ways to get your business online and get a share of this huge market.
For instance, you are a restaurant in Los Angeles. If you want to appear on Google search; you can use the following free tactics to get a share from free traffic.
Google My Business: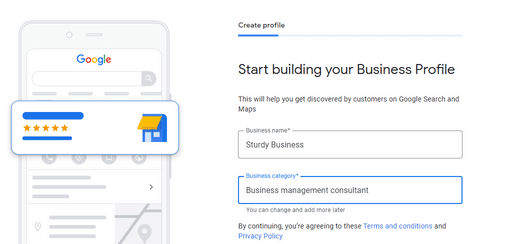 Google MyBusiness is a business directory where people list their businesses free of cost. You can add all your business details, and it will start appearing on Google search sooner.
The benefit is that when someone searches "restaurants near me" and the customer standing near you, Google will get your restaurant in front of the customer.
Google Maps: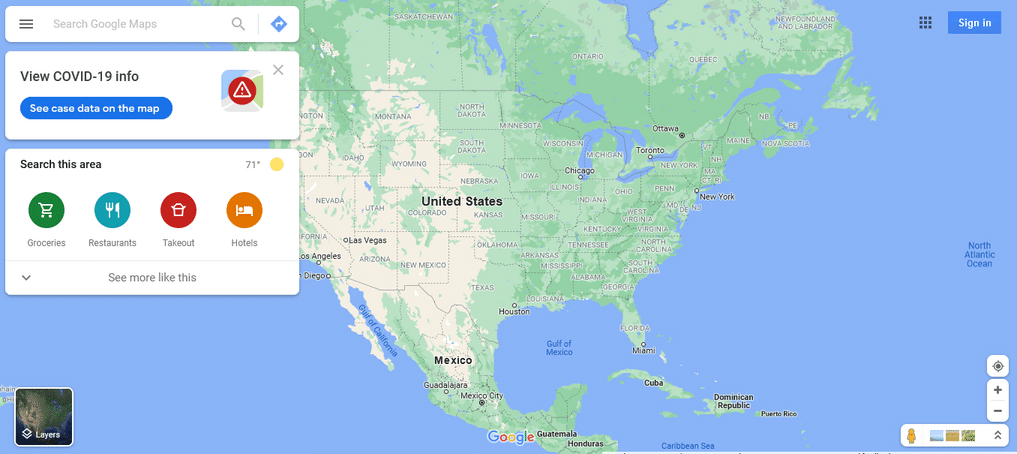 It's another place where people list businesses for free.
118 million Americans use Google Maps. If someone is fond of using Maps, he must be searching for places on Maps as well – as I usually do.
I usually look for filling stations, restaurants, and hotels when traveling outside my home station.
So a person just around your place is searching for a restaurant, your business will appear in front of him. And if you are close to that customer, you are more likely to get a visit.
Bing Maps: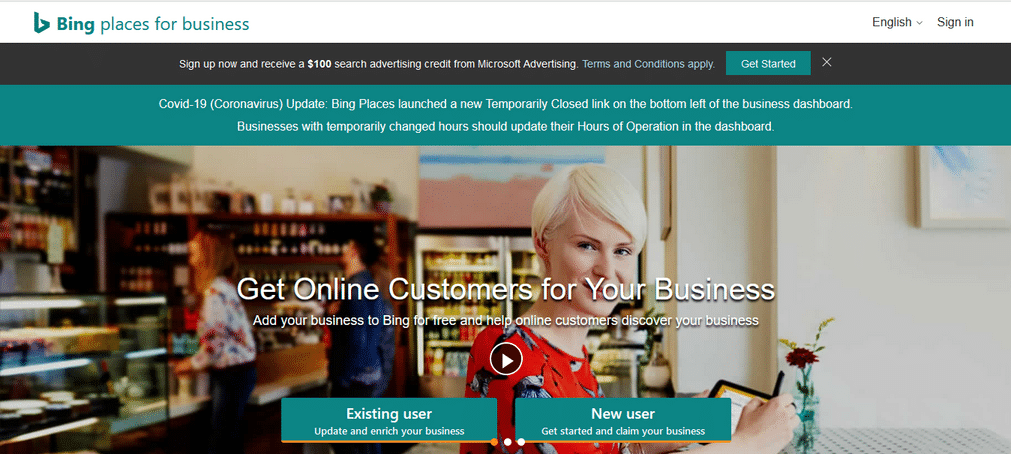 About 36% of Americans use Bing. It's a huge number.
Bing also offers people to list businesses on Bing Maps. And it's also free. As someone will search for your business niche, you have a chance to get in front of that free customer.
In this guide, we have already discussed all these methods and even more ways to make the business appear on Google search and Bing.
Social Media Pages:
The other best free method to get a business online is to create social media-free pages.
It can be Facebook, Twitter, Pinterest, Reddit, Linked In, YouTube, and many other social media platforms you can join for free.
You create a business profile, interact with real users to answer their questions, and it helps your brand grow.
In research, it's found that 90% of the users found new brands in the following year. That means even if you are a new brand, people will definitely give you a try.
We have discussed the best possible ways to tag a business on Facebook and get free traffic.
It's up to 10 Times Cheaper
It's way cheaper to get a client from online marketing than using traditional marketing strategies.
For instance, Google has shared consumers' car buying process. In this guide, it's researched and found that a successful Auto purchase through digital marketing is ten times cheaper than traditional marketing.
That means if you have a vehicle dealership business, being online can get you ten times cheaper sales.
However, it's not free this time.
Targetting clients with digital marketing campaigns will definitely cost you money, just like you pay for Billboards, NewsPaper Ads, TV ads, etc.
But as you have a lot of user data, that's why it costs you notably less. (We will discuss it in the "Targeted Marketing" section.)
It's not the only thing that cuts your expenses. Working online also cuts your costs because Fewer buildings, fewer rents, renovations, fewer bills, etc., are involved.
So overall, getting your business online that's even a brick and mortar business is way cheaper than a traditional business.
Targeted Marketing
Say you have invested in a Billboard ad, but you are still unsure who will see and who won't.
It's not the case in digital marketing. In digital marketing, you are pretty sure how many people saw your ad and who clicked on it.
Thus sooner you can specify everything about your customer. It's called customer Bio.
While marketing on search engines, you can even target specific search terms.
Let's say you are a car dealership business in Las Vegas. You can target the keyword "car dealership in Las Vegas".
Once someone searches the "car dealership in Las Vegas", your ad will appear in front of that user.
In short, everything is possible with search engine optimization (SEO), search engine marketing (SEM), and social media marketing (SMM).
If you are not familiar with Search Engine Marketing and Social Media Marketing, let me give a quick overview.
Search Engine Optimization (SEO):
SEO is the process to bring a website to the first page (preferably first result) on search engines.
In this way, an SEO expert finds a money keyword and optimizes the page so that it starts appearing on the first page of Google, Bing, Yahoo, etc.
In return, a business gets free traffic with SEO.
For instance, you sell renewed laptops in your store. You also have a website for your business.
An SEO expert will optimize your homepage for keywords like "business laptops near me" or "renewed Macbooks near me" etc. Once someone searches such keywords, your website will appear on the first page of the search engines. Hence more customers.
You not only get traffic for the targeted keywords but also for LSI keywords. Thus you always get more than you expect.
Search Engine Marketing (SEM):
Search engines like Google, Bing, and others make most of their business from displaying ads on the site. And it gives companies a big chance to target the right customers for their money keywords.
Let's say you search for "best digital marketing agencies", you will see that many agencies have targeted this keyword and are appearing just behind the search box.
They have actually paid for it.
In this way, the advertiser is sure that someone is looking for a digital marketing agency, so the chances are enormous to grab that customer.
Social Media Marketing (SMM):
Social media marketing is quite different from SEO and SEM. But it's also one of the most effective ways to target the right customers.
For instance, 7 out of 10 around you are using social media sites. Isn't that a monumental figure?
You can target the right users out of those 7 to grab your customers. Here right user means, as social media platforms give you many details about the users to target the right people. For example, you can set age, gender, location, and interests to reach the right audience.
It's not over.
In traditional marketing, you are unsure who saw your ad and why you got that customer. In digital marketing, you can track all of your campaigns to create a customer profile and know who is coming and what they do those days.
Pro Tip:
It's pretty easy to use the methods mentioned above on your own. But it won't be as effective as it should be. You will waste a lot of your money on trying many things and getting results. Instead, you can hire an expert in each field and get the best results by spending less money on it.
Say you want to start a blog for your business site. You can hire an SEO expert to pick the right keywords and hire a freelance writer to write compelling copy on those keywords.
It's 24/7 available
Among many other benefits of being online, 24/7 availability is another huge benefit. It's also among the top reasons that businesses are moving online.
For instance, if you are a clothing brand.
Your physical store must have a specific timing. It could be 16 hours a day where you have two shifts of employees. But still, your store must be closed for a while.
On the other hand, if you have an online store of your clothing brand, your customers can easily check out available stuff anytime and order.
Hence more sales.
Quick Feedback
Feedback helps businesses grow rapidly.
When you are online, you are close to your customers. You know who they are, what do they do, and how they interact with your items. If they prefer your competitors' products, you can know why do they do. You can improve your product to meet their desires.
In addition, if you are online, you can stay in touch with your customers. Your regular customers can even help you way more than someone who visited you by chance.
Let's understand with an example.
In research, it's found that 40% of the users turn to competitors' sites after a bad user experience. For example, your site was taking too long to open and navigate. New users would never stay on your site to tell you that you are too lazy.
However, your loyal customers would get time to tell you that something terrible has happened with your site and you need to improve it.
Actually, this is what recently happened to me. I am a loyal user of the free keywords rank checker app of smallseotools.com (along with many other paid tools). It has been great for a long. But for a couple of months, it's not working appropriately.
I am continuously messaging the app owner to improve it because I don't want anyone else to compete. Although, if they don't improve for a long, definitely, I would prefer to find another one.
It's a Huge Market
Approximately 65% of the world's population uses the internet.
All of them are customers of some businesses. At least, all of them buy clothes, shoes, and bread. Some of them are also looking for cars, land, and many luxury items. Isn't it so?
It's not over. Here is another big reason to move your business online.
People are now slowly moving to online purchases. They don't want to go outside to buy something; they prefer Googling things and looking for home delivery or office delivery.
The most significant example is millennials; 60% of millennials make online purchases instead of in-store purchases. That's a considerable percentage.
In short, the online market is regularly increasing. So it's now essential to be online.
If you don't go with the current trends, we have seen many companies dying because of their rigid policies, which can happen with your business.
Businesses now understand it, and that's why many of them are moving online now.