Suppose you are already a Sturdy Business reader. In that case, many things in the local business online marketing guide might not be new to you because we have already discussed many of the things in other articles.
As we already know that there are tons of benefits to be online. That's why businesses are moving online. For example, the incredible benefit is a cheap marketing cost.
Online marketing for a local business can save up to 90% of marketing costs, so I thought combining all those online marketing ideas so that all the local business owners could benefit from it.
Let's get started with the fresh marketing ideas that will make your day if you follow all the steps for your local business.
All the ways to market business we discussed are either free or would cost you pretty little if you can't afford or don't have a mind to invest in online marketing in the beginning, no issues. But, at least, you should not compromise on the freeways to market your local business we discussed here.
I firmly believe that this online marketing guide can be incredibly beneficial for beginners because I have made things so easy that even a beginner can implement all the ideas for a local business.
Here we go.
Local Business Free Online Marketing With Google
Being on Google is a must-to-do thing for any business. If you are not Google, that means you are missing tons of opportunities to get massive free traffic.
Here is an example.
What do you do if you are in an area you are not familiar with and looking for a restaurant? Definitely, you will Google to find the best restaurants. Right?
So is the case with all the customers.
Whatever business you are, it can be a laundry business, car dealership, or any other local business; people search for your business types every day. Especially after Covid-19, almost half of the buyers found new brands.
In short, if you are not on Google, you are missing all those free customers who can be all yours if you invest a little time.
It's actually pretty easy to make your business appear on Google. We have a complete guide to make a business appear on Google. You can follow those steps to secure most of the positions on Google.
However, the following two are the two most essential steps you must not compromise on to be on Google.
List Your Business on GMB
Google allows business owners to list their business on GMB for free. These free listings secure the top position on Google search results many times.
You might also have noticed that when you are looking for local businesses, many GMB listings appear on the top.
It can be your business out there.
It's pretty easy to add your business on GMB. Here are easy steps to follow.
Be on Google Maps
The other free and most essential way to market your local business online is to add your location on Google Maps.
It's no more a secret that over 118 million people use Google Maps in the United States.
And if they are looking for a local business, say a gas station, they will always try to see it on the Maps.
It's also easy to add your business on Google Maps. Here are simple and easy steps to add a business on Google Maps.
Be on Bing Maps
Over 32% of people use Bing in the United States. That's a considerable number. So if you are missing Bing, you are missing 32% of the free customers.
The most exciting thing is that it's pretty easy to add your business on BingPlaces.com; you can follow the following steps.
Open BingPlaces
Click on New User
Complete your listing profile
Verify your listing
And you are done.
Perfect Local Business Marketing on Social Media
Billions of people use social media. Billions of people use Facebook, Instagram, and YouTube, and millions of people use Twitter, LinkedIn, and Pinterest.
All of those platforms have huge potential to attract the right buyers.
We have already discussed each and everything in our social media marketing strategies for car dealership blog. However, you can use all those strategies for any of your businesses.
Although all the platforms we discussed in the previous blog have great significance, there are some platforms you can't miss to be active on.
The most exciting part of all those platforms is that you can run your business profiles on all those platforms for free.
Here are the top platforms for your local business, along with how to run your profiles for free.
Facebook
There are over 2.7 billion users of Facebook. That's a big figure. Isn't it so?
In research, it's found that almost 9 out of 10 adults around you use Facebook. That means almost all of your customers that you want to target are on Facebook. Wouldn't you like to interact with them?
Who would miss such a huge opportunity? Especially when it's almost free.
Facebook offers you three free ways to interact as a business with people. However, the 4th one takes money (you can skip the 4th one to keep your marketing free).
Facebook business page
Facebook your business-related groups
Facebook Marketplace
Facebook Ads
All the free methods work great if you do them properly and appropriately. However, free methods might take a little time to reach most of the people and convert them.
We have discussed everything here in 4 ways to tag a business on Facebook.
Pinterest
Pinterest works like a search engine where people PIN photos and those photos link back to their blogs and websites.
Pinterest has millions of loyal users that you can attract for your local business.
The best free method to get massive traffic from Pinterest is creating a business page on Pinterest and creating highly engaging PINs for the right keywords.
You can't do it without learning it, so it's way better to enroll in any Pinterest marketing course. It won't cost you more than $15. Isn't it cheap? However, the return will be massive.
YouTube
YouTube is the second biggest search engine in the world. People love YouTubing things because they can get more accurate data with visuals. So it could be the best platform for branding and then converting them to come to your local business.
If you are not on YouTube, you are missing heavy traffic.
The best thing about YouTube is that it's also free. It makes things so easy for you that you can learn it to start adding your business in a day. Even kids run their YouTube channels successfully.
So you can.
If you don't know how to create a YouTube channel, you can learn to start a YouTube channel for your local business here.
Instagram
When it comes to local business, we can't forget Instagram.
There are two major reasons.
It has over billion active users.
It's free to interact and engage with the customers.
Whatever business you are, you need to be on Instagram for branding. People love to spend time seeing photos and videos on Instagram.
If you create a business profile on Instagram and run it appropriately, it's always free. But spending a little here will make your day.
Say you are new to Instagram and don't want to target people with ads, then the most powerful tool to target the right customers for your business is to collaborate with Instagram influencers.
Many people are running their profiles for some specific niches and business types.
For instance, you want to sell beauty products. You will find many influencers engaging people for beauty-related stuff on Instagram.
You need to convince them to share your product, and they always do. However, it will cost you depending on the fan following of the influencer, but no double it will make your day.
Classified Ad Posting Sites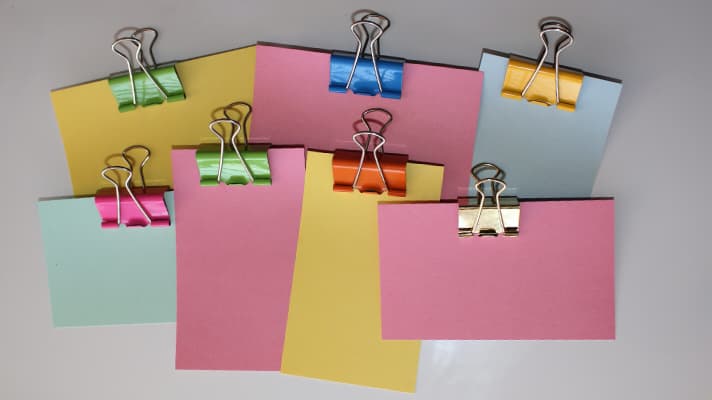 Millions of people still use classified ad posting sites. Even I use it for many things.
The reason is that when it comes to buying stuff locally, you need a variety of options to find out, compare and reach them out easily. It all is possible on such sites.
That's why I couldn't compromise to add it to this local business online marketing guide.
Not all sites indeed work great. Even many buyers scam on such sites – that's terrible.
That's why we picked some of the best ad posting sites for your local business online marketing—the top one is Craigslist. But there are many other sites like Craigslist that you can use for free or at cheap rates.
Local Business Directories
Still, many people use local business directories to find a local business. So when it comes to local business online marketing, one can't forget it.
Secondly, many times business directories listings appear in search engines as search results.
That means it's also one of the best local business online marketing strategies. Here are top 50 directories to market your local business online.
Local Communities
Millions of people use communities and forums regularly. There could be many communities and forums in your local area, but Quora and Reddit are worldwide famous.
You can use both of these platforms as your powerful marketing tools.
I have used Reddit for one of my sites to sell products, and it worked. The reason is that Reddit users are pretty simple and believe in you if you help them with sincerity.
Although, it's always recommended to be original. Otherwise, Redditors are aggressive enough to ruin your repute on Reddit.
Create an Online Store/Website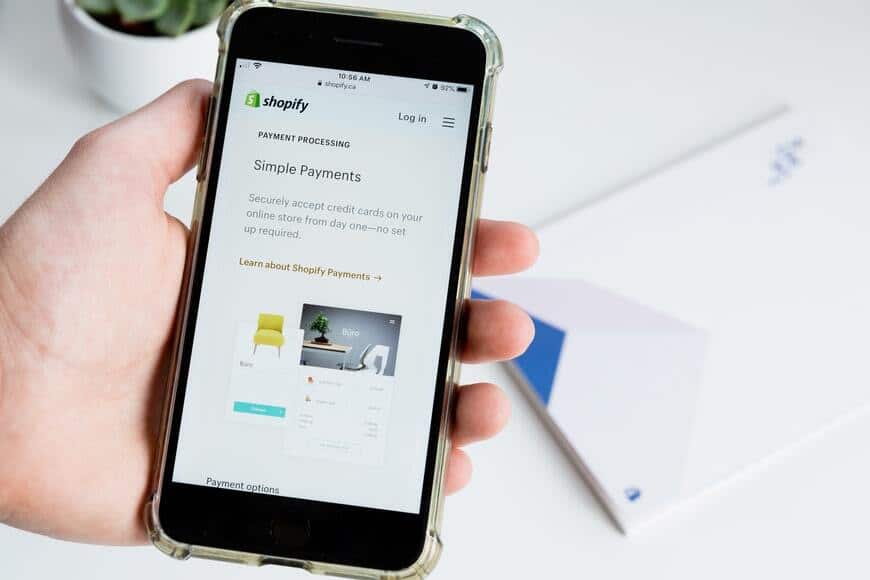 All the methods mentioned above are free. But the following methods would cost you money. However, the return of these methods is enormous!
Over 230 million people shop online in the USA. So if you are a kind of small business that can sell products, and you are not online, then you are missing those 230 million people online. That's an immense figure.
Secondly, even if you are not selling any product or service, having a website for your business gets you more user trust, making you more likely to convert them.
So if you are not already online with a website or store, it's highly recommended to start one for you.
It's not hard to start an e-store or a website for your local business.
You need a domain for your business and hosting. There are tons of platforms from where you can get you. I used to purchase my domains from Godaddy. But I use the hosting of other platforms.
If you want to create an e-store, you can go for Shopify for easy configuration, and if you want to create a website for your online presence only, you can choose any other hosting provider.
You can install WordPress on your website and make it live within a couple of minutes. However, it's way much better to hire an expert who could design your website and a writer who will write content for your website so that you would secure some positions in Google.
Start a Blog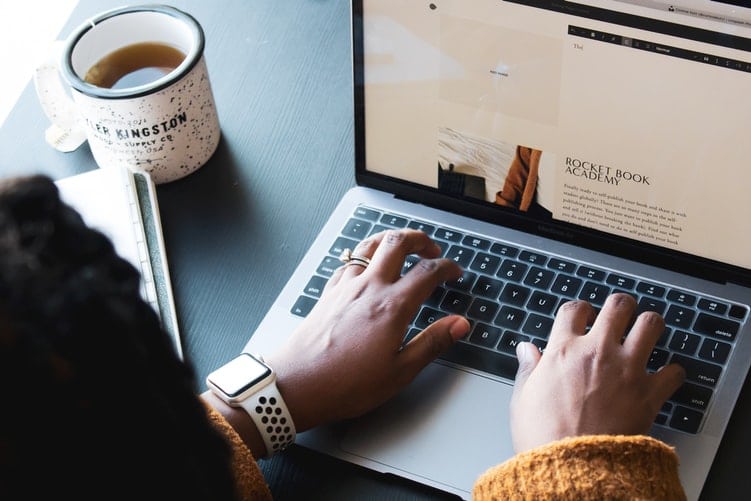 When it comes to local business online marketing, I can't forget the significance of having a business blog. It's a fact that 95% of people search online before they purchase anything, and if you have a blog to answer their queries, it will enhance your branding and build trust.
You can either start your business blog for free or with the least money. But it's good to invest a little in all such things when it comes to business because all this does matter.
Secondly, you need a writer who can find keywords for you, write compelling content. Here are some best small business blog writers for you.
PS: You can also contact us to run your blog. In which we shall find untapped keywords and write highly engaging content for your business.
Our blogs usually rank on Rich Snippets on Google. It's all because we love it.
Digital PR
Digital PR is one of the fastest and best methods for local business online marketing.
Whatever you are, and whatever you do, if you have something newsworthy, you can share it with others to market your business locally.
Tons of services will write a press release and share it with the world around you. Of course, it will cost you some money, but the return will be huge.