I am pretty sure you must be familiar with the massive impact of blogs in the business. That's why you are looking for small business blog writers.
But if you are confused, either you should start a blog for your small business, or making your business appear on Google is enough for you.
Let me explain it briefly to you before choosing an affordable small business blog writer.
According to research, 81% of the buyers search online at least once before they complete a purchase. So it's an excellent opportunity to target the buyer even before he makes his mind.
Let me explain it with an example.
I had to purchase furniture for my small business. Once I made up my mind, the first thing that arrived was to see how business furniture looks and how much it would cost me.
I googled it.
It was an excellent opportunity for the businesses to target me even when I checked designs and prices.
Say you are selling business laptops. Your online store has all the models available. You might think that users will directly come to your store and choose the product. But this doesn't happen in most cases.
In the beginning, the buyer needs some affirmations and guidance. There is no shame in it; we all do. It was asking a friend early on, and now it changed to asking the best friend Google.
But remember; initially, the queries are pretty different. For a laptop buyer, it can be like,
Are cheap MacBooks good for business?
What are the best alternatives to a MacBook?
You can only target them with blogs because 77% of internet users read blogs. That means investing here can bring you long-lasting results.
Here is what it means to answer such queries in the blogs section.
Answering those queries accurately means you have become friends. It creates trust and converts easily. But it's not over yet.
All those businesses who have blogs get 97% more organic links. Such organic links increase websites' trust and authority massively.
But unfortunately, not all writers can get you the same results.
Here are two reasons;
Not all blogs convert. If it's not engaging, research-based, and worth reading, it's just a waste of money.
Not all blogs are worth linking. People usually link to researched-based factual guides.
So if you don't get the right blog writer for your small business, it can be all in vain.
So here are some quick tips for hiring the most suitable writer for your business blog.
Always pick an experienced blog writer. It's a one-time investment. If you would think of cheap ghostwriters, you will regret your investments later.
Always ask if the writer understands the user.
Always check samples and the results, especially if the writings got any conversions.
Always ask if the writer has a grip on on-page SEO and how he will optimize the page. If he understands the future SEO trends, that's great. Otherwise, at least he should understand the basics.
Now let's get started with the best places from where you can pick suitable and affordable blog writers for small businesses.
Best Places to Pick Small Business Blog Writers
I started blogging ten years ago (2011). I was just a short story writer. But it was not something that I could post regularly or frequently.
So I thought of hiring some blog writers, and I realized how hard it is to get an inexpensive blog writer.
I tried many platforms and got one Asian writer. She was a retired teacher, and she had an excellent grip on my topic (it was relationships).
But when it came to business, conversions, and ROI, it became even harder to find affordable blog writers. You can't find a writer who engages and converts but doesn't charge a lot.
It was something for which I decided to offer affordable content writing services.
I have spent years learning things. I made mistakes but kept growing, and I never stopped my ever-lasting journey. I never quit learning new things and giving new things a try.
That journey gave me a sense of technical writing, but I also knew what influences the reader. It was storytelling, genuine statistics, outstanding research, and curiosity.
As a result, many of my sites' web pages got ranked on Rich Snippets on Google.
It's not over, as most small businesses have new sites. Unfortunately, those sites don't have many backlinks, hence no authority in Google. That's why they need untapped keywords to work on. And here is how I find untapped keywords for new sites.
To make a long story short, 41% of the user skim articles. So if you didn't skim it, that means it's worth investing in exploring what my blog writing services can do for your small business.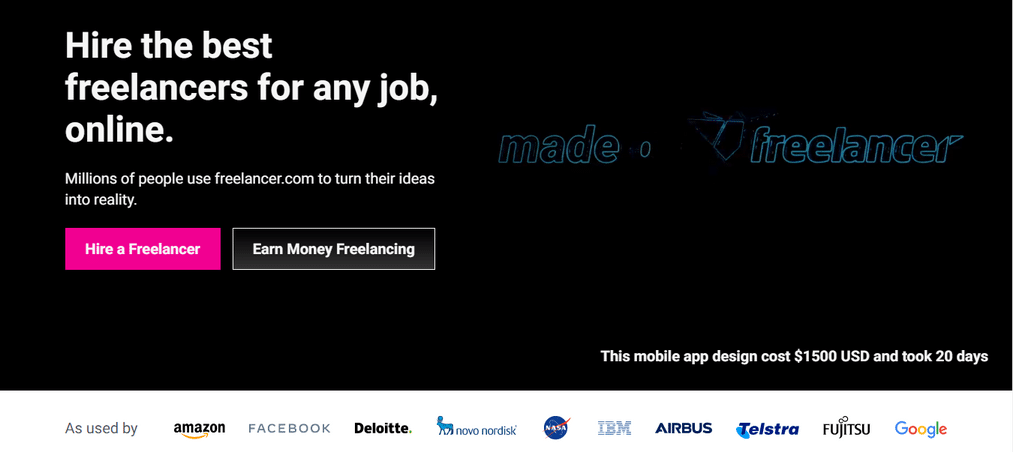 It's one of the best places to hire the best blog writers. Your money is secure, and you get your work done within your specified period.
It's pretty easy to hire a blog writer on freelancer.com.
Once you create an account, you can create a job with all the details of your work and post it. Sooner, hundreds, if not thousands, of applicants will reach you. Who would be ready to do your job at even lower rates?
However, it will be a bit hard to get the right one for your small business. You need one who could get you great business for a longer run, and for that, it's better to communicate with those whose samples inspire you.
After that, you can even ask them to write a paragraph on your topic so that you can take an idea of if it's suitable for your business or not.
Secondly, reviews and ratings can help you make a better decision for your hiring.
I always meet some of the best writers through Freelancer. Some are niche experts, and some are best for amazon affiliate blogs.
I have recently hired a writer on Freelancer. I realized that it's still the best affordable marketplace. I provided her with the products, the main keyword, LSI keywords, and strict guidelines. And she has done a great job after two revisions.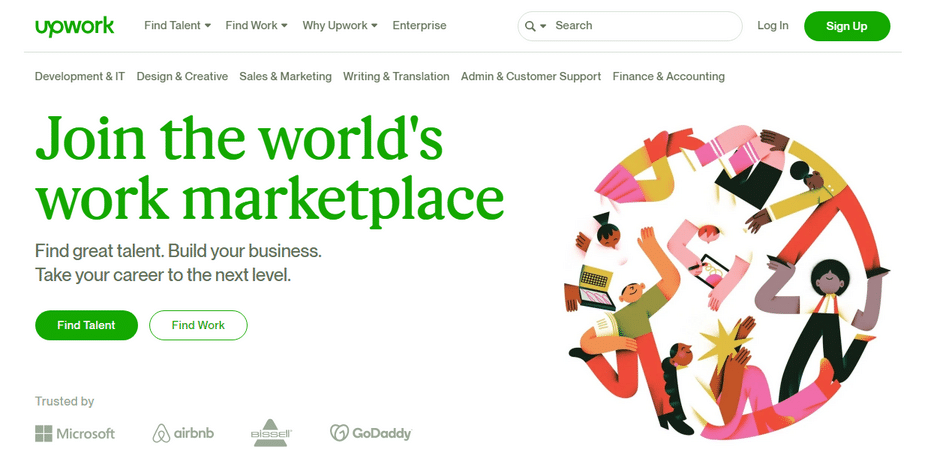 It's another best marketplace to hire the best blog writers for your small business.
With time, Upwork has made many things pretty hard for freelancers, which is why it's a less spammy website. Unlike Fiverr, you will get pretty low, low-quality writers creating a mess in your Inbox. However, none of the platforms is 100% safe.
Hiring someone one Upwork is pretty the same as on Freelancer.
You create a job and post it, sooner tons of applicants will respond to your job. And you can interview the best of them.
However, here you can also reach out to a writer whose writing style inspired.
Say you search "business blog writers" in the search box (available at the top). You will see too many well-reputed writers out there.
If someone's portfolio could inspire you, you can reach out. Once agreed, you can create a job specifically for that blog writer.
I found my friend Elizabeth here. She is a fantastic romantic stories ghostwriter.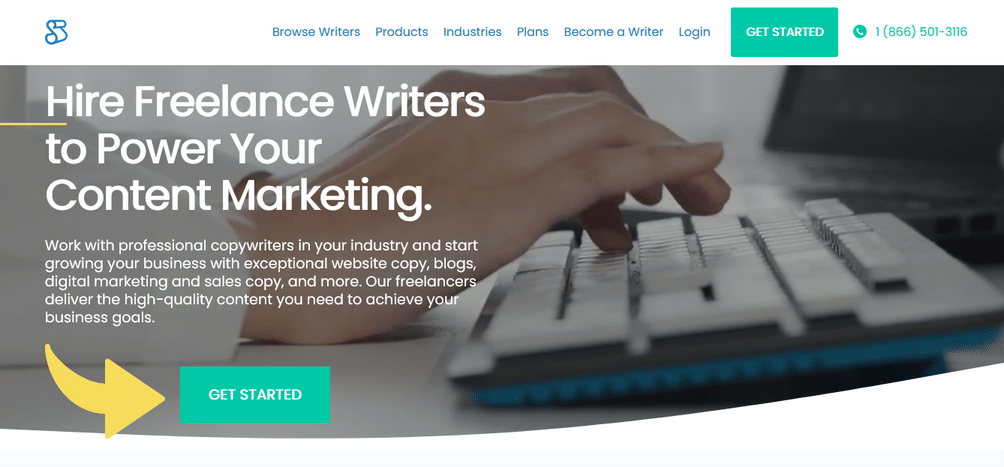 Scripted is a dedicated marketplace for writers.
It's also one of the best marketplaces to find blog writers for Hire. Its greatness comes with its quality control features.
They accept only 2% of the writers to keep their place pretty safe. But it makes them a bit expensive as compared to many other marketplaces.
Secondly, they have a subscription fee, making it a bit different from all other platforms we added.
Although, like other platforms, it's easy to hire blog writers on Scripted.
Once you join, Scripted as a business, Like Upwork, you can easily describe your work and pick the right one for you.
LinkedIn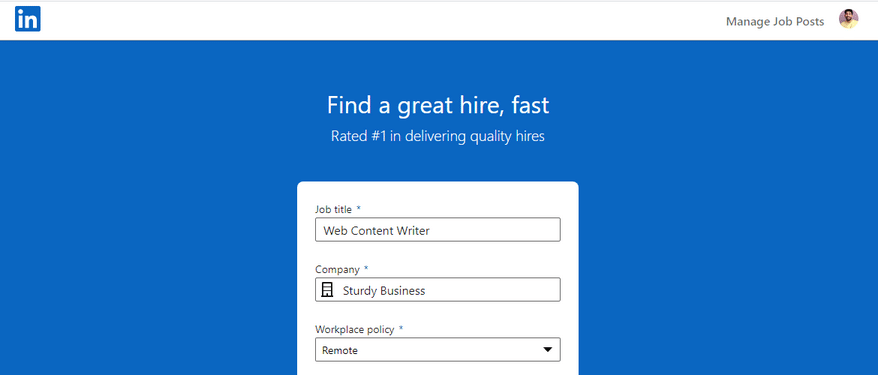 Not so long ago, when I was starting a new blog, I needed a writer. The first time, I tried LinkedIn to hire freelance writers. I created a free ad, and tons of writers applied for it.
Two of them were pretty good but needed some polishing.
So LinkedIn can be one of the best free platforms to find talented writers. If you don't find it with a free ad, you can run a campaign. It definitely won't cost you much.
Investing here in ads might save your money but also find you an ever-lasting co-worker. So while looking for some best small business blog writers, it's ridiculous not to give it a try.
To post a job on LinkedIn is pretty easy. On the right side, click on "Post a Job" in the upper bar, and it will lead you to the exact page. Otherwise, click here.
Reddit is one of the most trusted communities on the internet. The reason is that they always stay genuine and hate spammers.
That's why finding blog writers for your small business on Reddit is easier than you believe.
Reddit has a dedicated subreddit, r/hireawriter, to help businesses find perfect writers. However, to keep the community safe, like many other subreddits creating a post on this Reddit also requires much Karma.
If you already have, that's great; otherwise, you can buy Karma easily to make your post for Hire.
Once you create a post with the tag [For Hire], writers will reach you with samples, and you can easily pick the right one for your small business.
On Reddit, you can see how old the profile is and what the writer has already shared to get you an idea of their mentality and many other things about that guy.
That's why it secured a position in our best places to find blog writers.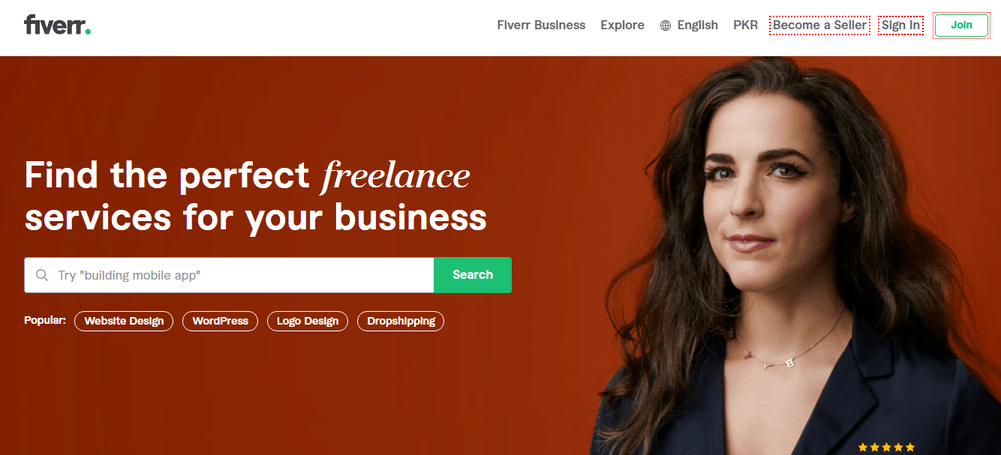 Indeed, Fiverr is also one of the best marketplaces to find writers.
But finding freelancers here is pretty different from all other marketplaces. Here freelancers have already created their Gigs, and you need to pick the one for you.
Say you put the phrase "small business blog writers" in the search box. You will find hundreds of Gigs in front of you.
You can select a few who could inspire you and reach out to learn more about their Gigs.
Otherwise, you can create a "Buyers' Request" where you describe your job and post it. Sooner, many writers will reach out, but unfortunately, most of those responses will waste your time.