Over the years, workplaces have seen significant change, but one thing has remained constant: the requirement for filing cabinets.
To increase productivity throughout the day, it's crucial to keep your office neat and organized, and filing cabinets are the ideal piece of office equipment to help with this.
They aid in keeping you organized, make it simple to access crucial information, and offer the appropriate level of safety for confidential files.
Filing cabinets are simple to incorporate into your existing office space and remove clutter as well.
Filing cabinets are among the greatest office storage choices in the market and offer several benefits that can greatly improve your everyday tasks.
Thousands of businesses use these 4 drawer filing cabinets and 5 drawer file cabinets.
What makes filing cabinets a good idea?
A better-organized and professional-looking office requires filing cabinets. Some folks prefer business computers to keep their data safe in the current digital era, but what if a computer fault causes the data to be lost?
Maybe, a virus ruined it, or your business laptop is stolen on any business tour?
In any case, filing cabinets are the data security heroes that can protect them without any misplacement if they are kept in a correct manner.
Additionally, filing cabinets make your office look better, but they also ensure that it is well organized.
In addition to providing large storage for important papers, filing cabinets also serve as barriers that protect them from harm.
If you are dealing with the massive volume of paperwork and files that offices handle every day, getting a filing cabinet is crucial to safeguarding these important data and lowering the risk of loss or damage.
You can guarantee a smooth and efficient workflow while eliminating any possibility of obstacles or disappointments brought on by file loss by securely storing data in filing cabinets.
Filing Cabinets and their hidden benefits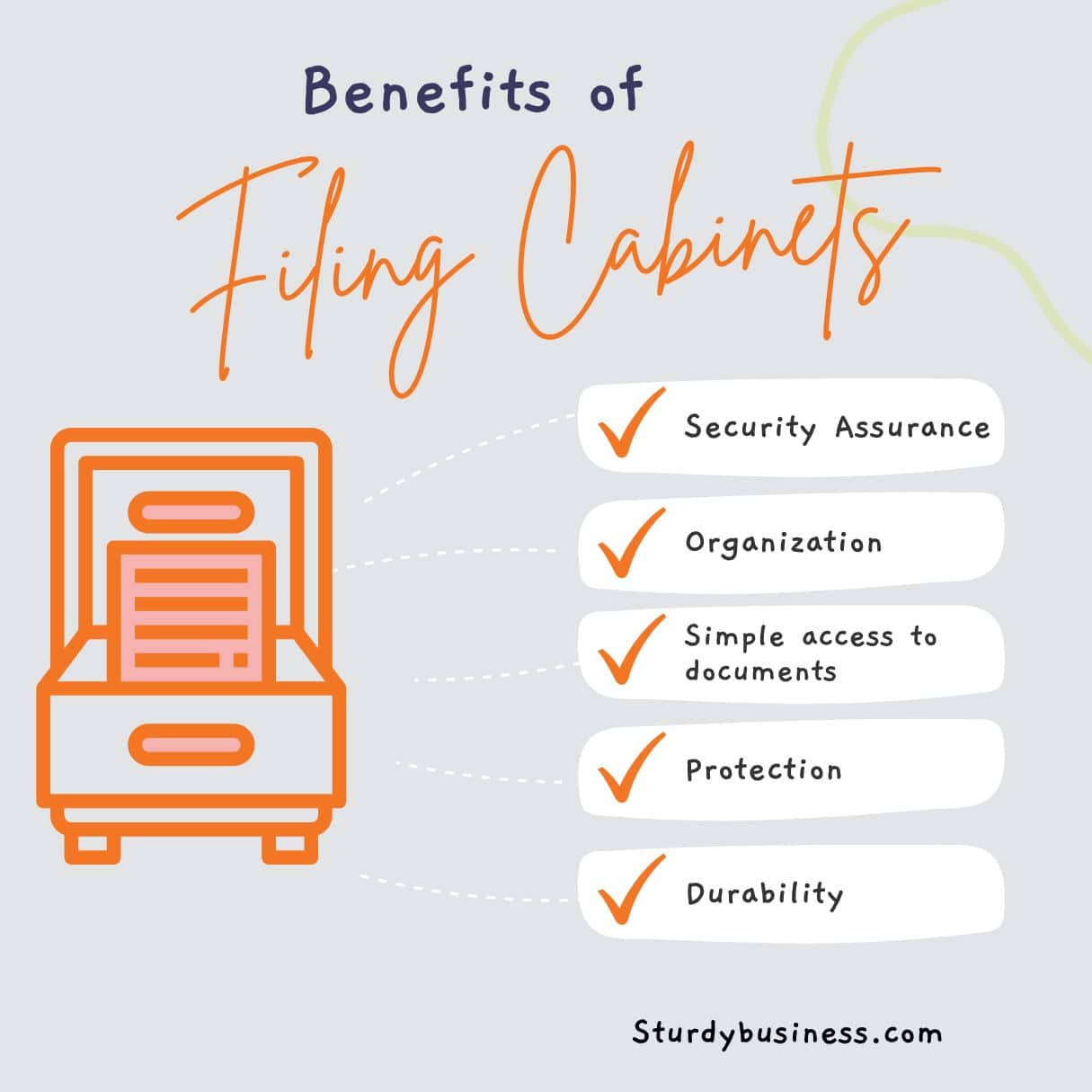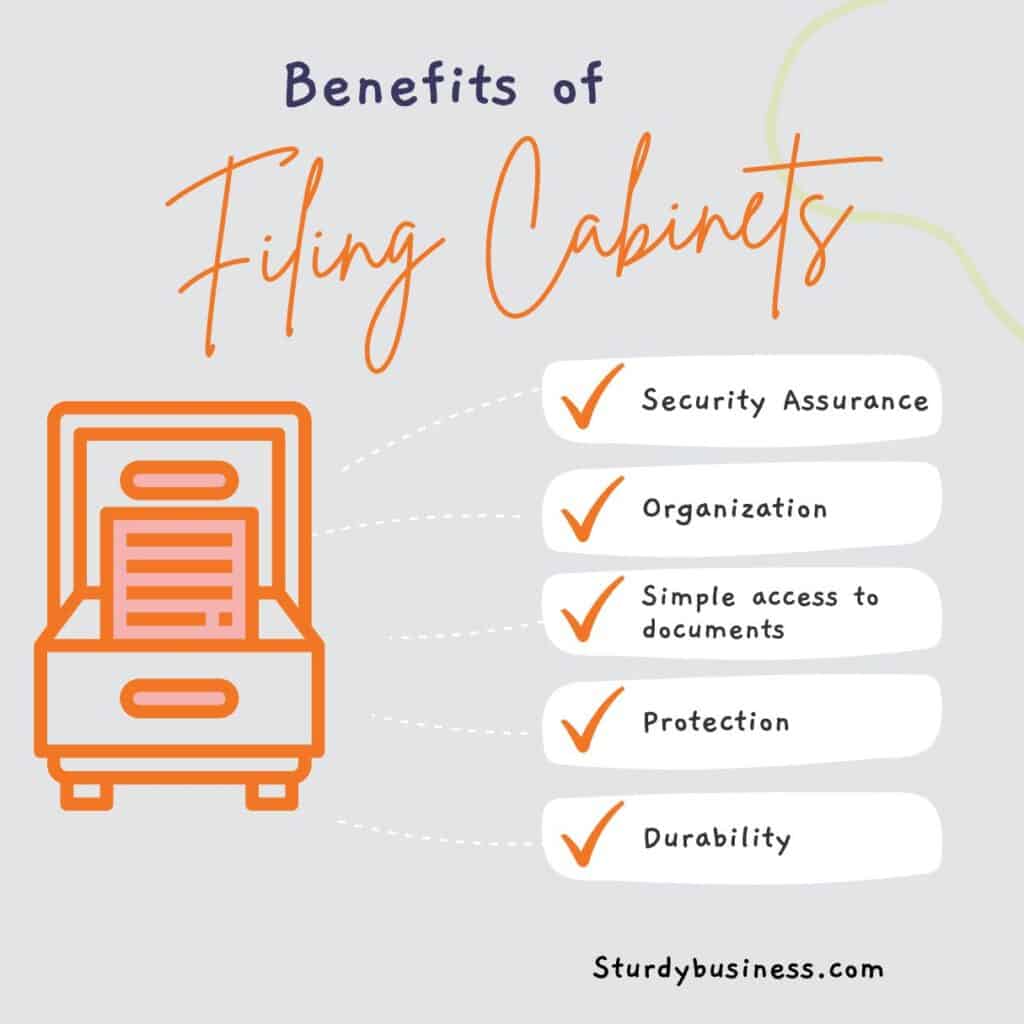 The concept of keeping paper records even when technology has advanced so much is still important.
Cabinets are the ideal pieces of office equipment for storing documents and paperwork. There are numerous uses for various cabinets. Even a simple filing cabinet could end up yielding enormous benefits.
There are more advantages to owning a filing cabinet than you would have thought. Here are just a handful of your office's main gains from adding a file cabinet:

Security Assurance: The security of files is a crucial factor to consider when it comes to your personal or business information. Filing cabinets are the most trustworthy organizers than electronic devices to secure data since they may get lost or misplaced due to computer errors. Filing cabinets can provide security and keep the files and data safe in their place without any misplacement.

Organization: Keeping documents organized and simple to find when needed is the purpose of a filing cabinet. You won't have to waste time sorting through mountains of paperwork when there are specific drawers for various types of documents, making it easy to focus on and find what you need.

Simple access to documents: The file cabinet is only a lock away, which is a remarkable benefit. Searching through piles of paperwork and spending hours hunting for that crucial document is a difficult process. When a filing cabinet is close by, you may easily access your important paperwork.

Protection of sensitive information: Your sensitive information can be protected and secured in a filing cabinet! When handling delicate documents, privacy is crucial. To avoid unauthorized access or security risks, you can lock up your private documents in a filing cabinet.

Durability: Without a doubt, file cabinets are durable for many years. The first consideration when purchasing a filing cabinet should be durability. It's necessary to look for cabinets that will last for a long time. Make sure you get one that will survive for at least ten years.

What to Consider When Choosing the Perfect Filing Cabinet
A file cabinet is necessary in an office setting to ensure the organization of documents and their availability.
Here are four things to think about if you're considering buying new filing cabinets for your office.

Size: Size is important! Pick a filing cabinet that perfectly matches your workspace. Consider the available space and make sure the cabinet has adequate room to hold all your paperwork.

Space: Keep in mind that your storage needs will likely grow with time. Purchasing a cabinet that just fulfills your current needs can be a waste of money. The best filing cabinets are those that can withstand daily use, are practical, and have sufficient space to meet your needs today and in the years to come.

Style: There are many different types of filing cabinets; you should think about which ones would best meet your organizational demands and give your company an elegant look. Vertical, lateral, mobile, and fireproof file storage cabinets are some of the best cabinets, but it is best to select the one that best fits your office, can fill the space, and will fit your document storage needs.

Budget: When purchasing file cabinets, you should keep your budget in mind because there are many other things in life that are also important, but we sometimes overlook their expenses.

The amount of money you can save by buying these file cabinets is crucial to understand.
When looking for an affordable, robust filing cabinet that will withstand frequent usage, it's necessary to avoid spending too little or too much.
Nothing is more frustrating than paying for office materials that routinely break after just a few uses. Think about the kinds of security devices and locks you'll need. Here is a filing cabinet buying guide that you might like to read!
Filing cabinets: The most time-saving and secure option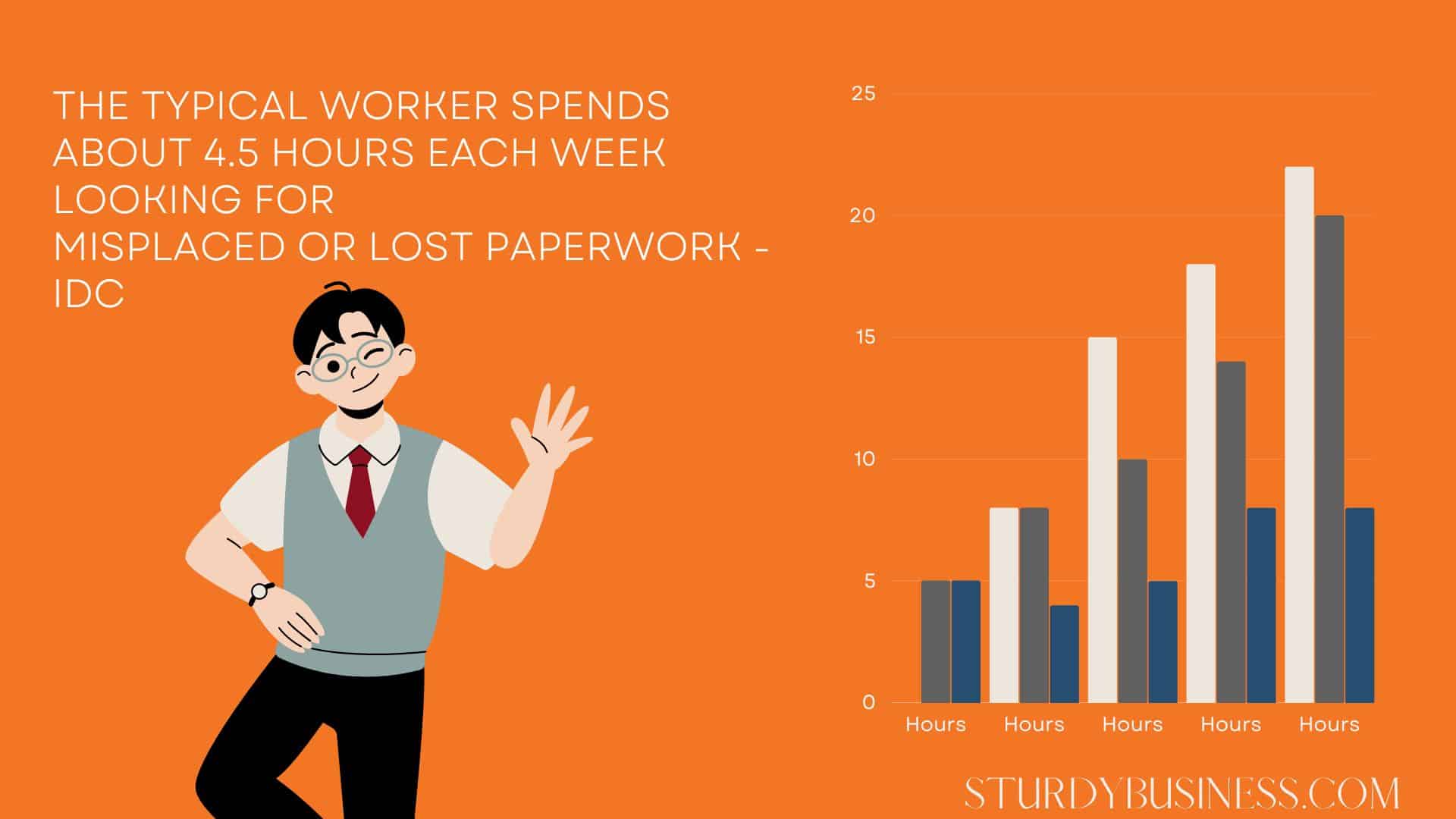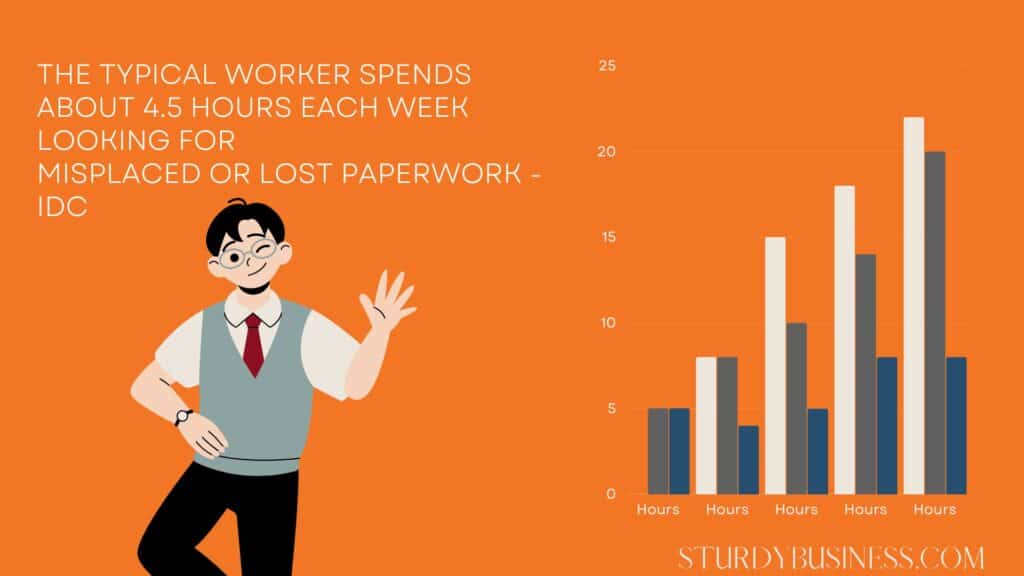 There is no rush! However, as a business owner, I strongly encourage the use of filing cabinets to boost workplace efficiency and good shape.
You may help your staff spend less time looking for misplaced or lost files by giving them quick access to essential papers. Workers can concentrate more on their activities and produce better outcomes by cutting down on the time they spend looking for documents and organizing their workspace.
A well-organized file system may assist in lowering worry and tension, which can boost morale and increase job satisfaction.
According to research by IDC, the typical worker spends about 4.5 hours each week looking for misplaced or lost paperwork. Using a filing cabinet allows employees to quickly retrieve the documents they require, which can save them a lot of time.
To make the job easier, there should be specialized cabinets for each duty in this instance, and the files must be organized with names, numbers, and folders in the correct places.
In a nutshell, for organizing and protecting important documents, filing cabinets are a great tool that can boost workplace efficiency.
Whether you need to store confidential company information or simply want to keep your personal paperwork organized, a high-quality filing cabinet is a need for any workplace. They not only improve security but also make it easier to organize various papers so that they are easily accessible when needed.
Additionally, purchasing a high-quality filing cabinet ensures its resilience, allowing you to use it for many years with proper maintenance. These benefits make buying a filing cabinet valuable without a doubt.