Webmasters know the value of indexing, especially when websites' primary traffic source is organic traffic. In that case, if a webmaster is suffering from indexing issues, it could be the biggest pain in the neck.
It's happening with many of the web owners these days. If you are suffering from indexing issues, then the great news is that you can now fix it quickly with the guaranteed method we discussed below.
Before moving to the guaranteed techniques that I used to fix my issue, let's see why indexing is essential for a website.
Importance of indexing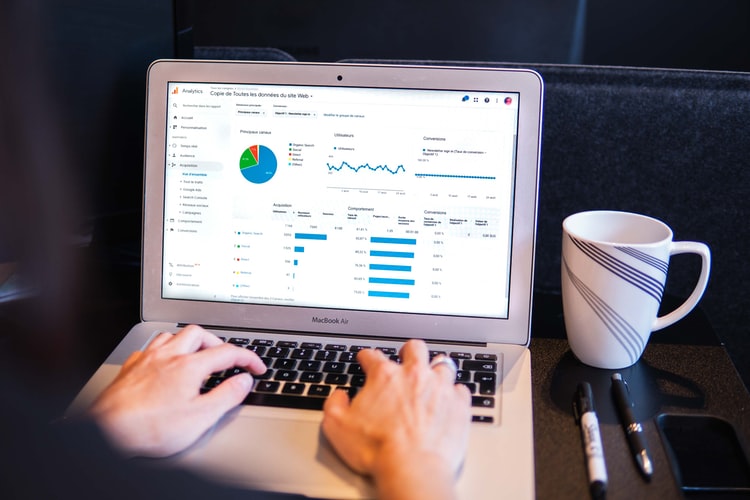 Here are the top 3 reasons for which indexing is always a top priority.
When the primary traffic source is organic traffic, and suppose a webpage is not on search engines. That means the webpage you produced with extremely much hard work and effort will not get any traffic.
A sword of getting a penalty of duplicate content is on the head. Suppose, you couldn't index it, but someone copied it and indexed it, it's no more your property and can get you in trouble. Even Neil Patel faced this issue once.
Other than your site, indexing is essential for link building. If your backlinks are not indexed, those are worthless and won't pass link juice.
In short, for web admins, indexing is one of the essential things in search engine optimization (SEO).
Google has had indexing issues for a year.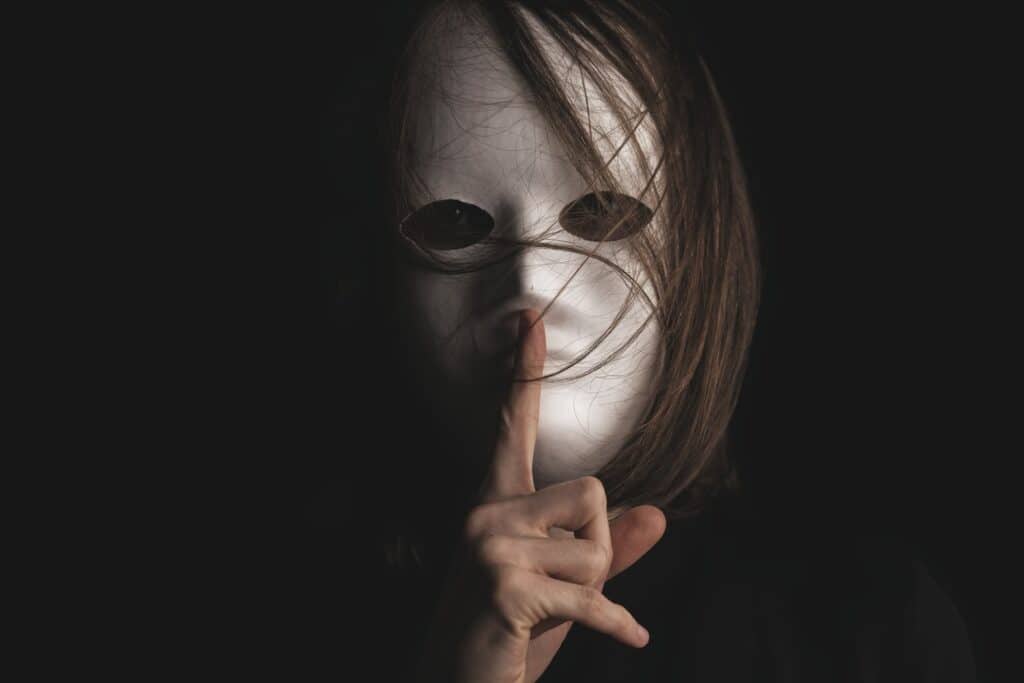 Let's take a look at other research data.
Google has 92% of the search market in the world and about 62% in the United States. So if someone is suffering from Google indexing issues, it can lead his traffic to almost death. That means appearing on the first page of Google search is the most wanted thing for web admins.
Unfortunately, many webmasters are facing indexing issues with Google. Even google disabled the request indexing tool in the Google search console (GSC). However, they enabled the tool later on.
That's not over yet.
In the last Google Algorithm July update, many web owners noticed that their webpages were de-indexed from Google. Unfortunately, even this happened with one of the articles as well.
However, as I noticed it, I fixed it on priority.
If you are curious about how you can fix indexing issues as I did, let me tell my story briefly.
I was inactive on this blog for a long. As I started working on it, I suffered from many issues due to too many Google algorithm updates. (Note: Even big sites are suffering from these updates.)
One of those problems was the indexing issue. Google was taking so long to crawl or index webpages, and one was de-indexed.
The other issue that I suffered was that Google was giving relatively more minor value to my older articles. And it was pretty surprising for me.
As I had long-term plans with SturdyBusiness.com, I thought to fix it instead of getting disappointed or waiting for another update.
Finally, I fixed it.
Here is how I fixed google indexing issues with my blog. So you can also use these methods to fix yours.
Updated previous articles.
Added fresh content
Shared on social media.
Used ping tools
Used link shorteners
Used instant Indexing API
Link building
Scheduled posting
Guaranteed methods to instant indexing
If Google indexing is not working for you, you can also use these methods to index your pages instantly.
Update your articles
As I am a writer and have a well-acquaintance with SEO, I always keep an eye on Google updates.
We know that Google is trying hard to make search better by using advanced technology. Google now better understands your web pages. But still, Google isn't a human to read and understand your content. He relies on the related terms, phrases, and keywords you use in your article to understand it. And those are called LSI keywords.
If web owners are not using LSI keywords appropriately, Google considers it low-value content. And hence may result in de-index.
So if you want to realize to search engines that your content is worth showing up in search, then make it more valuable with great research.
Here is how you can make your articles more valuable.
Find out the most relevant keywords related to your webpage, and update your webpage with those keywords.
The other important thing that I use is using highly appropriate external and internal links. So add relevant links.
This is the reason that my (up to 90% of) articles always secure a good position just after publishing them.
Pro Tip: With simply understanding the search intent, an amazon affiliate-based webpage got on Google's first page just after publishing it.
Add fresh content
Google loves fresh content.
Adding fresh content is one of the most important things that you can do to build trust in Google.
If you face indexing issues or traffic drops, it's far better to add fresh content that's highly relevant to your previous articles. In this way, It will get you topical authority.
Google will start considering you as an expert in the field. That will result in instant indexing and traffic increase.
Social media tool
Once you update and add fresh content, social media can be your best instant indexing tool.
I noticed that Google indexes some social media platforms more often.
For example, Google crawlers are constantly crawling Reddit and Facebook business pages. Hence social media could be your most potent tool to index any web page quickly.
Once you add fresh content or build links, you should share them on your active social media profiles for instant indexing.
Otherwise, Google usually takes up to 2 weeks to index a webpage. It can be even longer in some cases. (For many sites, for sure, after link spam update.)
Pro Tip: While sharing on social media platforms, it's better to use active terms hashtag for instant indexing.
Ping tools
Ping tools are designed to let search engines know that you have updated your website.
I have noticed that Pinging tools really help you indexing. Admittedly, it's not that fast as it had been earlier, but it still works.
Regarding external links (the sites you don't control), where you added content, it's one of the finest ways to let search engines update the site.
For example, if you go on a forum and post, as you don't have access to GSC, you will definitely rely on other ways to appear on search engines.
In all such situations, pinging is helpful.
Link Shortner
Most of the link shorteners are indexed in Google. That means if you use a link shortener, and it's indexed, not only will it help your page indexed but also give you a free backlink.
That's why I always shorten my link to share on social media platforms. And I can see that most of the time in GSC, I find referring page as a shortened link for my new pages.
Instant indexing API Tool
Instant indexing API tool is designed for job posting or news sites. Where you add or remove webpages instantly.
But it works fine for all.
If you are kind of a site that publishes a lot of content or makes too many changes in your content, you want Google to index it instantly. Then instant indexing API is the best solution for you.
Even I tried it when nothing was working, and Google was not indexing the web pages at all, the instant indexing API worked very well.
If you can use RankMath on your WordPress blog, follow these steps to install the plugin and start indexing pages instantly.
Suggestions: Appropriate use of Google Indexing API
While using Indexing API, I have learnt a few lessons.
Don't hit publish until you are fully satisfied with the page.

Don't change the URL once you hit publish because the first version will be authoritative, and the changed URL will be a duplicate page.
Add internal links just after you published the page. It will boost indexing and also rankings.
Link building
I have not seen any powerful tool for instant indexing other than link building.
By link building, I mean building internal links and external links.
Let me explain it separately.
Internal linking
If you publish a web page or want to index a web page that was de-indexed earlier, then the first step you should take before anything is to link it to other relevant pages of your site internally.
Especially if any of your web pages are already ranking on Google's first page and getting traffic, then link your new articles to those pages because Google crawls those pages often.
It will get your page indexed and pass a lot of link juice, and hence your page will start getting rankings.
External linking
Sometimes, for new sites, no such authority pages are ranking for any keywords.
In that case, the best thing is building backlinks.
If you could get a link from an authoritative website, it will tell Google that it is trustworthy and should appear in search results.
Schedule your posting
I used this technique on my previous blog (that I sold in early 2021). And it worked great.
You might not believe that if you keep posting your article at a specific time and date, it will make your indexing even faster than you think.
It doesn't matter how many articles you post; it can be an article a week or a few posts a day; the number doesn't matter. But if you fixed it at a specific time and date, it will make your indexing faster.
For example, if you want to make one blog post a week, you can set it as, at every 7th day, 9 PM or whatever time you choose.
This method will take a little time to make Google realize that you have a fixed schedule, but after a month or two, you won't require to use any other method. Only requesting an index in the google search console will be enough to get instant indexing (within 5 minutes).
At least, for me, it has worked for a long.
Summary
It's a fact that these days, many are facing google indexing issues. Many pages were de-indexed in the recent updates.
So we have shared the 8 best techniques to fix indexing issues and instantly index your web pages on Google.
Google Indexing Issues FAQ
What does indexed by Google mean?
Indexed by Google means "GoogleBot" has crawled and analyzed your page, and it may appear in Google search for some search terms.
Why are my blog posts not being indexed?
No one knows why Google doesn't index some pages; Google might consider your web page a low-quality page, or the crawler is busy somewhere else to index other important pages.
So we can only predict some reasons that we extracted from webmasters experiences or based on information provided by John Mueller – the Senior Webmaster Trends Analyst at Google.
There could be many reasons that Google doesn't index some web pages. And the most significant 3 reasons are;
You have not submitted your sitemap in the Google search console.
You have turned the "No-Index" option in your blog's settings.
Other than that, if Google finds your posts as low-quality pages, then Google may or may not index any blog posts.
How do I fix this URL that is not indexed by Google indexing?
Many bloggers are facing indexing issues these days. It can be due to too many Google Algo updates or the latest link spam update.
So if your webpages are not indexed, and you want to fix it, you can use our 8 guaranteed methods to fix the Google indexing issue.
What does mean it when google says index not submitted in sitemap?
It means the URL that's already indexed isn't available in the sitemap.
For example, you added a new URL (article, blog post, product, or service page) and submitted it through Google indexing API or used URL inspection to submitting it in GSC.
Or you changed the URL, but it's still indexed.
In all such situations, the sitemap is not automatically updated in GSC as quickly as the URL was indexed or changed.
However, you can manually update your sitemap, and the message will disappear.
How do you tell if a page is indexed by Google?
There are two methods to know if Google has indexed the page.
Use the URL Inspection tool (available in the left sidebar menu in GSC, put the URL and hit enter) to see if the page is indexed.
Use operator site:example.com/abc to know the indexing status. Where example.com/abc is your URL.
What is discovered currently not indexed?
Discovered currently not indexed means the bot has found the webpage through sitemap or any means but has not analyzed your page, and it will not appear in search results.