Dozens of startup ideas are there available for developers and programmers. However, a few of them are most practical for beginners.
Here is the list of such fantastic startup ideas for developers one ever dreamed of starting, running, and overgrowing.
Start a Software Company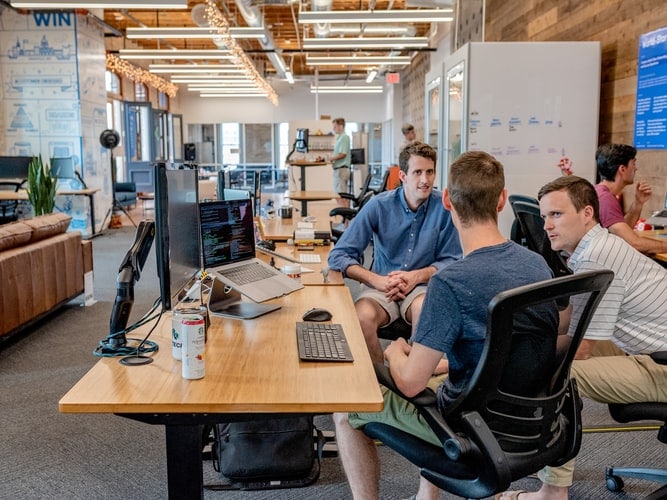 Among all startup ideas for developers and programmers, a software company secures the #1 position because it's highly suitable for all those already working.
Special Note: If you are a fresh software engineer, then my strong suggestions are to go for a job first, work with employees of a company, see how it works, and how you will make it happen.
The software industry is vast, and it has a lot of potential. According to Statista, its global revenue will keep on increasing in the following years.
While digging a bit deep, we can see that the significant revenue-generating categories of the industry are programming services, system services, open-source, and SaaS. You can pick any of these categories depending on your expertise.
No matter which category you choose, explore it hard. Use the best possible means to find out end-user problems, and introduce software that can meet all the end-user requirements. You can even become a billionaire with the royalty of your software.
It might arise in your mind that this industry is already too crowded; how can you get space in the industry? If so, then keep in mind that every iOS you use is always replaced by a better version, which means there is room for improvements in all software every time.
If you are ready for it, you can learn to start a software company. Remember that creating a software company might cost you over $30K, depending on your business scale.
Secondly, you can't do it alone, you need to find developers and programmers for your startup.
Pro Tip: If you are good enough to build any software, it's far better to research and find highly in-demand, most-sold software to create a better version of it. If you could introduce a better version, the chances of generating massive income will be higher.
Introduce a New Cryptocurrency
If you have some sound investments in your hand, introducing a new cryptocurrency would be a great option, and if you don't have any, you can find out investors to sponsor your project.
Cryptocurrency is the future currency of earth.
Creating a cryptocurrency isn't complicated, and if you have a firm grip on C++, you can quickly introduce a new coin and even launch it on any swap like Pencakeswap.
But when it comes to promoting your coin and getting investments, and taking care of security issues, it requires a lot of investment.
If you are curious about how much investment you require to start this business, keep in mind that one can exactly tell how much investment you need to start your cryptocurrency startup. There are many things to do, and the biggest thing is to market it so well that people start investing.
It could be $10,000 or $10,000,000; it all depends on you, how much do you invest in it to market your coin. Once you are listed on big exchanges, like, Binance, Crypto.com, or Huobi, many traders start believing in you. Until that, it requires a lot.
That's why almost all newly introduced cryptocurrencies ask for donations.
If you believe that this could be a good startup idea for you, you might get curious about how cryptocurrency businesses make money.
Businesses own a portion of coins from the beginning. As the value of coins increases (that keeps on increasing with investments), the overall value of business owners' coins also increases. Secondly, crypto owners can earn from transaction fees as well.
Start a vLog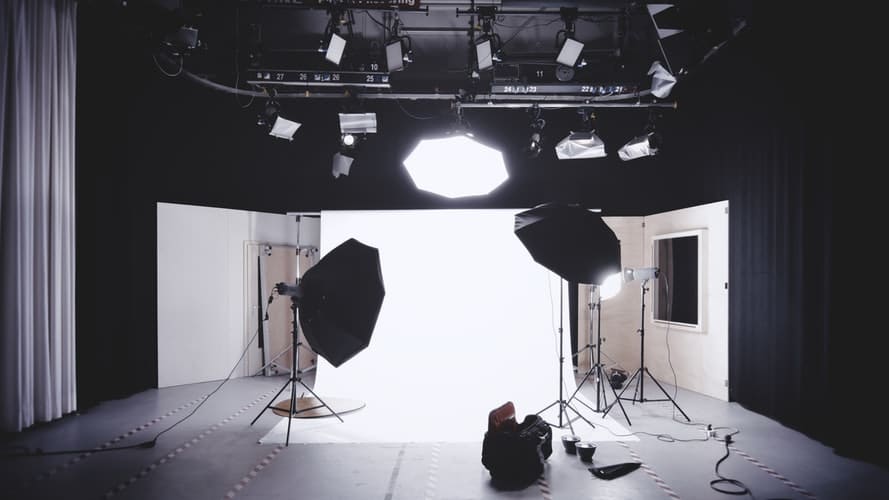 You might already know that people are more likely to look for visuals when it comes to technical things. It can be an image of code or an in-depth video of technical stuff. Don't you?
And for some specific technical niches, trends show that people preferably want to watch a video to learn it. Won't you like to help those needy people and, in return, get some huge benefits?
Yes, starting a vLog could be an excellent startup for all developers and programmers. There are hundreds of technical things that only programmers understand, making them easily digestible for others. Once you start helping with your knowledge, and get some recognization, it will become enriching.
Although starting a vLog on Facebook, Instagram, or any other platform may get you a lot of revenue, I shall still focus and insist you start your vLog on Youtube.
There are two main reasons behind it.
YouTube is 2n biggest search engine.
It has the most expensive ads to maximize your profits.
Many YouTubers are making millions of dollars from their ads revenues, but, if you get into it, you won't rely on ads revenue only.
Once you could build an audience around your content, you can monetize your content in multiple ways to maximize profits.
Here are the top 3 ways that developers and programmers can use to maximize profit on YouTube.
Adsense ads
Affiliate links (sell software, eBooks)
Sponsored videos (discuss brands)
For those who don't have high investments, starting a YouTube channel could be the best startup idea for all such developers and programmers.
Because it won't require anything to get started, you need basic video editing skills to learn from YouTube.
It's highly recommended because even kids run businesses these days. Although, businesses for kids are different, but some of them are making a lot from it.
Start a Tech Blog
For beginners, starting a blog could be another best startup idea. Because it doesn't require a lot of investments, and it won't require too much expertise, to begin with. People can even start blogging without money.
And as blogging takes time (approximately six months to a year) to generate good income, you can keep it as a side hustle in the first year. Blogging doesn't ask you to adopt it as a full-time business from the first day, and I do not even recommend it.
But, if you want to adopt it as a full-time business from day one, then buy an income-generating blog from Flippa so that if you invest time and money in it, it could reproduce a lot for you.
To run a successful blog, you need to focus on the following things.
In return, you can use the three methods mentioned above to generate income. If you could run it and build a strong network around it, the chances are that you can easily make million dollars from a blog. Top income-generating blogs are making over 40 million per year.
Offer a Course
You know, offering programming language Python-based courses is among the most expensive courses. And it's just a one-time investment. So among programming startup ideas, offering a course could be the best one.
Let's elaborate a bit more.
If you can create a course where you teach such high-demand languages as Python, it can generate massive incomes for years. Python is an example; if you are good at something else, it will sell. There are platforms like Udemy where you can offer your programs or create a website and market it well to sell your courses.
For instance, Dan Lok is making huge incomes by just selling courses with his adorable marketing skills. He invests a lot in marketing, and it brings him huge benefits.
Pro Tip: Even after publishing it on platforms like Udemy, where millions of students are buying courses, still, you should invest in marketing, as well.
Become a Technical Writer
Becoming a writer is far more close to a job. Indeed, there are dozens of jobs available on platforms like Upwork and Freelancer. But if you do it properly, it could be a tremendous revenue-generating business for you.
Technical writers are those who understand the specialized programs and make them digestible for others.
You can start by finding jobs on such platforms, and once you get are recognized in the market, you can employ some co-workers to handle your assignments.
It's pretty similar to starting a VA (virtual assistant) business. People create it as a job, and with time, they learn to hire other assistants to work for them.
Any business could be expanded to the next level if you level up your approach to the company.

– Junaid Raza
Become Website Developer
There are roughly 2 billion websites out there, and definitely, someone has developed each website. Many of them use some popular CMS (web development tools) like WordPress and Shopify, but not everyone uses such apps because of their limitations.
You can start your web development company and get a share from this industry.
On the other hand, many new social network websites are introduced each year, and some have changed the trends. If you have a great idea, you can create your social media websites like Facebook, Twitter, and TikTok.
For instance, no one knew that an idea would attract over 1 billion active users within a couple of years. Still, TikTok proved the worth of a unique concept. Even when Facebook, Twitter, and Instagram were too famous, TikTok competed with them quickly.
The other best example is Youtube. Someone developed YouTube as an entertainment platform, and after a decade, YouTube became the second biggest search engine in the world. Now after, Google, people search their queries on YouTube.
The next big idea could be yours.
If this startup idea appealed to you, you must be curious to know how much it would cost you to start this startup?
It doesn't cost a lot, to begin with, this idea. It will roughly cost you $6000 to start a web development business. If you already don't have a business computer, the main expense would be to buy a business laptop with great specs.
The next big question in your mind could be, how much can you earn through this startup? It actually depends on you how big are small you initiate it and how much you invest in its marketing. If you seriously work on it, you can make millions a year with this business.
If you want to improve your finances, invest in yourself, and if you want to improve your company, invest in its marketing.

– Junaid Raza
Become a Games Developer
Among all startup ideas for developers and programmers, I appreciate becoming a games developer. Let me explain why I believe that this is the most fantastic business for any developer or programmer.
According to research, Americans 11 billion dollars on video gaming in 2020, and that's a considerable amount for this industry. But this is not the only reason.
If you have been a gamer, you already know that gamers don't rely on a single game. They are habitual of playing games, and they appreciate trying new games.
That means every gamer, no matter how many games he has on his gadget, could become your user if you have something exciting for you.
Two important things that work in the gaming industry are ideas along with eye-catching visuals.
If you have an appealing idea, create a beautiful environment around your vision, this could be revolutionary.
If you believe that you are creating enough to engage gamers, this is the best suitable business for all beginners. It won't cost you a lot, but $5000 to $10000 would be enough, including everything.
In return, it can bring you millions of dollars each year.
For all those who believe that they don't have good ideas to work on, still, this industry will welcome them. People hire developers to develop games for them, and you just need to work on their ideas and get paid.
Summary
There are dozens of startup ideas for developers and programmers out there, but not everyone is suitable for beginners. We have picked some best business ideas that any developer or programmer can surely start with minimal costs.
Every business has its own starting cost, but the startups we picked can be started with $5000 or less. That means these startup ideas are the best ones to start with your saving, and these won't require anyone to wait for some huge investments.
How do programmers find their startup ideas?
Programmers have dozens of opportunities to run businesses. They can easily find startup ideas around them. For example, the most prominent example must of the company where they are working. And if that doesn't suit them, then we have discussed easy-to-start startup ideas for developers and programmers.
What business can I start as a programmer?
Programmers have many opportunities in business. You can start a software company, launch a course, become a technical writer or start a vlog. All of these can bring you millions of dollars a year.
How can a software developer make more money?
A software developer has a great chance to launch the software, introduce a game or offer a course to make more money. But we have discussed in detail how to start these businesses so that these startups never fail.