You might know that SMBs and companies use laptops and desktops in the office, so you must be confused about which computer type will suit your business.
If you are buying business computers in bulk, it will be worth your time to read a complete computer buying guide to understand the specs of business machines and choose the right computer type.
In fact, the journey starts with deciding which computer type you should buy for your business. Will laptops or desktops suit your business?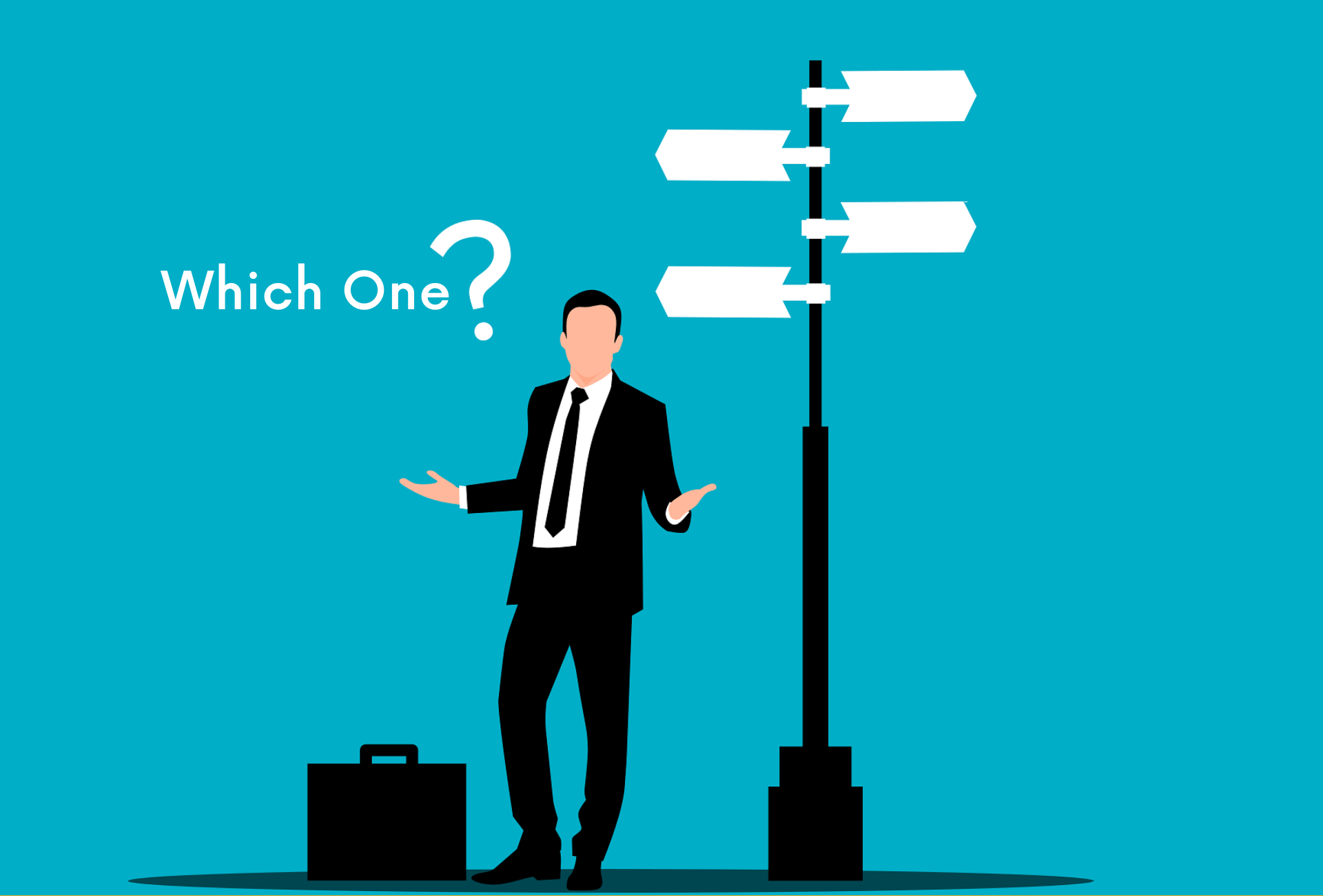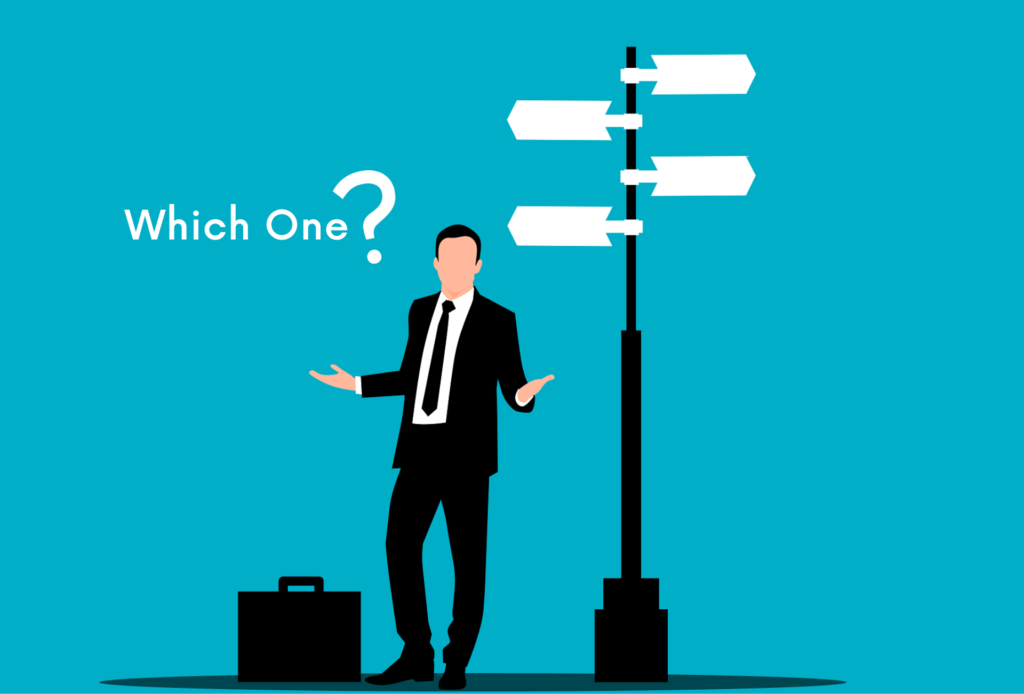 That's what you will learn here.
Before you start, here are a few things you should be clear about.
Business type: Where do you want to use it? For instance, it's a brick-and-mortar business and you need a computer for the receptionist. Or you need something for your manager or accountant.
Workload: Which programs and apps will you run on the computer? Is a technical job involved?
Space: How much space do you have? Are you a company working on shared space? Or maybe you have a small office?
Budget: What's your budget? How many computers do you want to buy for how much? Are you tight on budget or do you need a machine that won't let you down at work, no matter how much it costs?
Once you have answers to the questions mentioned earlier, you can easily and quickly make a better decision.
Recommendation by a business owner
I am running two microbusinesses at a time and use different computer types for myself and my teams. Here are my findings.
If you don't have a small office or shared space, buying desktops for your employees is way better because they are more reliable and enhance productivity.
For instance, you can adjust the screen's height and move the keyboard and mouse according to your comfort level. All this makes the desktop an excellent fit for office work.
However, it would be best to buy laptops for your managers, leaders, and CEOs as they often don't do labor jobs and need portable machines for business meetings.
Makes sense?
In both cases, we have great machines for your business.
For instance, if you have decided to buy desktops, we have found and discussed the best computers for small business owners.
And if it was a laptop, we have reviewed the best laptops for small business owners.
Additionally, if you are confused between Macs and Windows PCs, it totally depends on your comfort and choice. So it shouldn't be as important as choosing between a laptop or desktop for work.
Now, let's figure out which computer suits your business.
Laptop vs. Desktop: A quick comparison


Here is a quick comparison. This comparison has highlighted the areas where each type leads to the other.
Comparative Pros and Cons of Laptops And Desktops
Desktops
Desktops are more powerful
Desktops are cheaper
Desktops are more secure
Desktops are more suitable for technical work with tight-budgets
Desktops have less impact on your eyes and health because you always keep a safe distance.
Desktops have more upgrading options
Laptops
Laptops are portable. So suitable for many business tasks
Laptops take up less space. So suitable for small offices
Laptops are more versatile. Appealing to the eyes.
Laptops consume less power. Saves energy.
Has a battery life.
Made a decision?
Or need more clarity?
Here are the key areas to ponder while choosing the right computer for your small business.
Laptops vs. desktops: a decision-making guide
If you want to make a perfect decision without getting in a hurry. Let's unveil it slowly and closely.
Portability and Space
The most critical areas to consider are the machines' portability and space availability in your office.
Usually, there are two situations. Home offices and businesses with sound budgets don't have space issues. On the other hand, some startups and small businesses have shared spaces or small offices.
For shared spaces and small offices, laptops could be the right pick. Desktops usually require a lot of space to keep your CPU, monitor, and mouse accurately. So you need a lot of space for your desktop computer.
Now let's move forward to the other critical area – portability.
Portability isn't an essential business need. If you don't have space issues, desktops are the best solutions to business problems.
So now let's find a suitable machine for your business. Let me know:
Does your business have space issues?
Do you want a portable machine based on business needs?
No?
You should prefer a desktop computer because desktops are robust, secure, and budget-friendly.
The second best example is buying computers for schools.
If you are running a school and you need computers for school, you might also prefer buying iPads because you can't adjust laptops or desktops in each classroom, or you can't afford it.
Security
You might be thinking that at least the second key area to consider must have been the price. It's not true.
The reason is that many times you find powerful machines at huge discounts. We have included many discounted laptops and desktops in our lists. But you can't compromise on security. That's why it's crucial to consider security as another decision-making factor.
Business work is always private and has security threats. You can't share your secrets with anyone.
So the question is, which one is more secure?
Desktops are less likely to get stolen, more resistant to attacks, and make it challenging for your employees to break the secrecy.
So if privacy and secrecy matter for your business, you should buy a desktop computer.
But it's not the case for every business task.
Let's say you buy machines for your employees who usually work remotely and use SaaS and PaaS. Secondly, the work is not secretive; laptops are even better. Laptops are more suitable for remote work and general business tasks.
So ask yourself.
Is your work completely private? Say your employees' or financial records, your business plans, upcoming project details, or backups. If so, you should pick a desktop computer.
Otherwise, the laptop is suitable in most cases.
Regarding internal hacking and content theft, it is advisable to prioritize purchasing laptops with powerful processors. In our business laptop processor buying guide, we emphasize the significance of a secure processor, as it plays an essential role in ensuring the overall integrity of a business laptop.
If you read what makes a laptop a business laptop, you will realize that a business is incomplete if it's not secure.
Fortunately, there are many secure laptops and desktops available across various price ranges. For instance, when considering Apple products, you will find that even Macbooks priced under $500 come equipped with secure processors. Moreover, opting for laptops priced between $500 and $1000 guarantees the acquisition of powerful and secure machines.
If you buy any business laptop or desktop, both can be secure depending on the specific machine.
Technical work
There are a few situations when you have no option other than buying a specific machine.
Let's figure out if you don't lie in such situations.
For instance, if you are looking for a machine for a programmer, who has to manage multiple screens, you can't do it easily on a laptop.
You either need to attach monitors to the laptop, but it will still piss the programmer off with one small screen and other large screens. It might affect the programmer's health and eyesight.
The best scenario will be to use a powerful business-grade desktop with large monitors.
So if we scratch a little more, we realize that most technical jobs require powerful machines with large screens. Those machines are usually expensive. So either you choose a desktop with a tight budget or an expensive laptop.
It's all up to you.
Here are some other scenarios for better understanding.
If you are a small business with a tight budget and need large screens, say for your photo or video editing, music production, graphic designing, programming business, or web-development businesses, the best affordable computer is a desktop computer. With business desktops, you can attach high-resolution monitors with large screens.
Keep in mind that laptops still work perfectly for all such businesses. I have mentioned that when one truly needs high-resolution vast real estate with a tight budget, then desktops are good ones.
Otherwise, you can do anything on your laptop.
Comfort
The other most important factor is comfort. Comfort leads to productivity and hence improves performance.
It also varies from situation to situation.
In the case of managers, and other leading roles, they are more comfortable with laptops, and in most other cases, people are ok with desktops.
The comfort comes from general machine use. Here we have considered the keyboard, mouse, monitor height, and many other factors.
Upgradability
Upgradability is critical, especially in business.
Over time, you grow and want to upgrade your machine to meet your business demands or use the latest technology.
Desktops are easily upgradable and are open to adjusting to near-future technologies easily.
On the other hand, you can hardly upgrade the RAM and Storage of a laptop.
Price
Price is an essential factor when buying a computer. That's why we have included it here. But it's not as important as all other factors.
Usually, desktops are more powerful in processing and cheaper for similar specifications.
But thanks to renewed machines, you can easily find cheap business laptops at the lowest prices.
Secondly, as there are many places to buy business computers, so you will more likely to get a discount from any vendor.
So it's not always right to keep the price in mind.
Still, it has a significant impact on your choice.
In short, price is important but after all other factors. If you are well-acquaint with your business needs, you will find the right computer type in your price range.